Kintec Recruitment

Featured Employer
Denmark, Denmark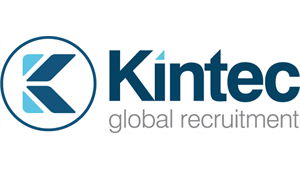 Company: Kintec Recruitment
Skills: Purchasing
Experience: 5 + Years
Education: Bachelors/3-5 yr Degree
Employment Type: Full Time Contractor
Salary: £Neg
Location: Denmark, Denmark
---
Lead Buyer - Esbjerg, Denmark. Contract length TBD (expected minimum 1 year renewable)

Activities
The jobholder:
" Demonstrates personal commitment to the Company's HSE Policy.
" Prepares, negotiates and issues contracts in respect of Company rules, including HSE rules, internal procedures and applicable legislation.
" Conducts market intelligence activities to ensure Company has proper benchmarks for related categories.
" Leads cross functional teams consisting of business end users, Contract Owners, Technical Duets, Finance, HSE, Legal, TGP during the Call For Tender process.
" Challenges and ensures team have applied both technical and commercial optimization in any contracting strategy by applying thorough scope demand management, standardized specifications and cost consciousness.
" Liaises with other affiliates globally to ensure optimization of value by leveraging on best practices and economies of scale.
" Drives functional excellence in the C&P department through streamlined local and global processes.
" Facilitates effective Supplier Relationship Management, including engagement to establish top quartile Key Performance Indicators with relevant Suppliers.
" Works with internal stakeholders to ensure optimum stock strategy is included in the contract for relevant categories.
" Works together with Technical DUET to create performance KPIs for his/her Contracts
" Drives and is accountable for effective Contract Management in order to ensure Contractor is achieving HSE, technical, statutory requirements and commercial objectives as defined in the contract.
" Presents cases to Local affiliate Contracts Committee, Contracts Boards and Branch CC where applicable.
" Ensures the administration, filing and update of all the documents in SAP or the central drive.
" Ensures that all approvals, justifications, circulation forms are filed in line with the applicable procedures.
Accountabilities
The jobholder is accountable for:
" The timely execution of the Contract Process required for Contracts with an estimated value between 10MDKK and 100MDKK with a multi-year duration. The Contracts are characterised with a Risk Tiering A or B and are considered highly complex, due to the technical & contractual content. The management of internal and external stakeholders during the Call For Tender is fundamental for an efficient and successful process.
" Implementing efficient Contract Management to drive best contract value, e.g. working with business to set contract KPI´s, and drive the execution and follow-up during Service Quality Meetings.
" Leading the contractual and commercial negotiations and assuring that the technical requirements are covered. The jobholder is accountable for the process and the main driver in the development of contracts and agreements in an efficient and commercially sound manner while simultaneously complying with applicable internal regulations and procedures as well as external legislation.
" Ensuring that all contract data in the various contract systems (SAP, Agora) are correct and up-to-date.
Qualifications/Experience required
The incumbent must have:
" Bachelor / University degree qualified in Business, Procurement, Law, Engineering or relevant business area.
" Relevant experience of minimum 3 years within Contracts in the Oil & Gas Industry or similar - or a relevant operational experience with a strong interest in service contracts, understanding of technical scopes and related risks.
" Demonstrable knowledge & understanding of procurement processes including: ethical principles; bidder prequalification; invitation to tender; comparative evaluation of contractors; & award, management, amendment & close out of contracts, ideally with practical experience in preparation and negotiation of complex technical contracts.
" General understanding of the technologies utilised by oil and gas operators.
" Demonstrable knowledge & understanding of commercial, legal and insurance issues affecting the company in general, & more specifically in relation to contracts for works, goods & services.
" Commercial focus and strong business sense, knowledge & understanding of different means of contractor remuneration & their commercial implications, practical experience of their use, & sound ability to select & draft appropriate provisions.
" General understanding of company's business functions, more specifically the Contracts function & how it adds value, and
a commitment to deliver added value.
" Strongly developed negotiation skills and experience with structured commercial negotiations.
" Ability & willingness to facilitate/chair any meetings required to conduct the activities of the job.
" Ability & willingness to effectively & robustly challenge the views of contractors & clients. Negotiate reasonable settlements whilst maintaining good relationships with internal and external stakeholders.
" Excellent communication skills combined with fluent English in both speech and writing.
" Knowledge of using SAP and and experienced user of Microsoft applications.