BP

Featured Employer
Manhattan, Illinois, United States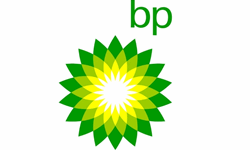 ---
The Electrical and Mechanical Specialist (E&M1) is a Union role that sits within the Manhattan, IL Products Pipeline Team, headquartered out of BP Pipeline's Manhattan South Station office, located in Manhattan, IL. The hourly rate of pay will be commensurate with the position.

The Electrical & Mechanical position provides electrical & mechanical maintenance work as well as field operations for BP US Pipelines & Logistics. The E&M role is a multi-craft position focused primarily on electrical & mechanical duties.

The successful bidder must be willing to live close enough to the assigned facility near the Manhattan South Station, Manhattan North and Crete Stations, to reasonably respond to callouts.

Qualified bidders must meet the bidding requirements for an Electrical and Mechanical Specialist (E&M 1), including a two-year technical degree or five years of experience in electrical/mechanical work.
Accountabilities Include:
Successfully and effectively follow all health, safety, security, environmental (HSSE) and operational and maintenance practices and procedures
Be motivated and accountable for achieving long-term and day-to-day goals and tasks
Effectively manage time and resources and ability to manage multiple tasks and responsibilities simultaneously
Have strong interpersonal and organizational skills
Be a self-starter and have the ability to work independently without supervision
Problem solve, overcome obstacles and make good decisions
Work effectively on diverse teams
Good oral/written communication skills and communicate effectively with all levels both internally and externally
Effectively demonstrate and transfer work related knowledge to others
Ability to read maps, alignment sheets, construction drawings and distinguish colors
Demonstrate leadership skills and exhibit a high level of initiative
Wear personal protective equipment (PPE) as needed but not limited to eye/face protection, flame retardant clothing (FRC), foot protection, gloves, hearing protection, head protection, etc.
Work nights, weekends, holidays and overtime as necessary and is subject to callouts including response to emergency situations
Value and practice continuous learning
Verify satellite system signal strength and Arcom Director
Possess a strong working knowledge of computers
Maintain, troubleshoot and repair equipment as assigned.
Maintain electrical switchgear
Conduct and document DOT equipment inspections
Possess a strong working knowledge of computers. Utilize MAXIMO, VTA, MS Office and other applications
Damage prevention duties as assigned and back up for vacation coverage
Maintain and repair pumps and motors including PD, centrifugal and gear pumping equipment
Troubleshoot and repair manual and automatic tank gauging. Verify instrumentation loop circuits
Maintain and repair electronic-control valves, electrical valve actuators and mechanical valves
Installation and maintenance of multiple equipment associated with petroleum liquids and/or gas terminals and pipeline
Meet all DOT requirements, including Operator Qualifications
Emergency Response training, including Hazwoper, RCRA, respiratory and other, as required
Ability to drive a pick-up or similar on and off road and drive to multiple locations along the pipeline
The job requires travel
Other duties, as assigned