Saudi Aramco

Featured Employer
Saudi Arabia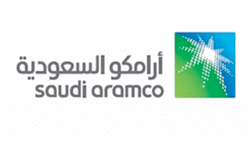 ---
Req Number: 18701BR

Position Description:
Saudi Aramco is seeking a senior liasonman foreman, drilling and workover, to join our Unconventional Resources Drilling Department (URDD).

Your primary role will be to supervise field operations on land and/or offshore on our drilling/workover rigs, either contractor or Saudi Aramco-owned, engaged in carrying out programmed work on deep or otherwise critical wells.

Minimum Requirements:
As the successful candidate, you should have a high school diploma or completion of ITC (English, ERW; Math, MI) and 15 years of related experience with proven job knowledge to handle operational responsibilities on critical wells, and demonstrated personnel attributes of sound judgment, dependability, honest work ethic, and leadership.

Alternatively, you can hold a Bachelor's degree in Engineering and 10 years of experience related to the drilling and/or workover of oil and gas wells.

Duties & Responsibilities:
You will be required to perform the following:
Perform unit level supervisory function at well locations remote to operations headquarters, on a 24 hour per day basis, with a 5/2 work schedule.

Direct all well operations expediently, safely, and according to accepted industry practices, as outlined and specified in the well drilling or workover program.

Co-ordinate the timely ordering of required well materials, equipment, and services according to the well program. Document the receipt, usage, and transfer of Saudi Aramco supplied materials and equipment.

Review service company field tickets for accuracy of services provided and associated charges.

Ensure that Saudi Aramco blowout prevention standards are met in all respects, including equipment configuration, testing, and crew response. Assure that rig and personnel comply with Saudi Aramco established safety standards and procedures.

On rigs contracted to Saudi Aramco, assure compliance with terms, conditions, and equipment/personnel as specified in the contract.

Provide headquarters a complete daily report of work progress as required in the daily morning report.

Promote cost-saving ideas and awareness, with the view toward operational optimization consistent with safely meeting well objectives.

Provide on-job training to less experienced drilling/workover personnel assigned to the rig.

About us:
Saudi Aramco's Exploration & Producing (E&P) business line oversees the world's largest reserves of conventional crude oil, and the fourth-largest reserves of natural gas. The Company's reserves portfolio include Ghawar, the world's largest onshore oil field, and Safaniya, the largest offshore field. Company geologists are actively seeking additional reserves in many areas of the Kingdom, offshore in the Gulf and the Red Sea and onshore in the deserts and mountains. Petroleum engineers and earth scientists in E&P work with cutting-edge technology to manage and produce these reserves, including 3D visualization, reservoir simulation and remote geosteering of multilateral wells. The Company's Exploration and Petroleum Engineering Center, or EXPEC, is home to one of the industry's most powerful computer centers. Research and development into subsurface upstream technology is conducted at the EXPEC Advanced Research Center. For more than two decades in a row, Saudi Aramco has been ranked the No. 1 oil company in the world by Petroleum Intelligence Weekly, a testament to the dedication and professionalism of the men and women of Exploration & Producing.