Saudi Aramco
Saudi Arabia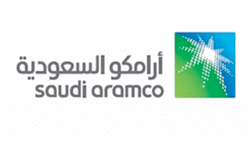 ---
Req Number: 18702BR

Position Description:
We are seeking a gas production engineer to join our Unconventional Production Engineering Division (UPED) of the Well Completion Operations & Production Engineering Department.

The UPED is responsible for providing technical support for all of unconventional rig-less activities, production optimization, and well integrity analysis for all unconventional wells in Saudi Arabia.
Your primary role is to be a key technical contributor to multidisciplinary development, and production operation teams. Specific tasks include production operations support, input to the design of production wells, surveillance, dynamic well and completion modeling, field development planning, and production forecasting. As a gas production engineer you will also be a resource as a technical mentor to Production Engineering staff and fresh graduates within the team.
Within guidelines provided by the unit supervisor or division head, you will be involved in aggressive field development plans with a high level of drilling and completion activities, together with analyzing and optimizing performance of vertical, horizontal, and multi-frac wells.

Minimum Requirements:
As the successful candidate, you will hold a Bachelor's degree in Petroleum Engineering from a recognized and approved program, or a Master's degree in Petroleum Engineering.

You will have a minimum of 12 years' experience with a strong preference for 15 years' plus experience as a production engineer. You should have the ability to multitask, prioritize projects, and be available for occasional field coverage. You should have proficiency with simulation software applications, including Prosper, Saphir, and WellCat (or equivalent), with the ability to perform nodal analysis.

Duties & Responsibilities:
You will be required to perform the following:

Design well completion and propose alternatives if required.
Develop production target and avails for wells on production.
Integrate production system modelling.
Field development planning and optimization.
Well integrity management, well intervention activities and well, reservoir, and facility management
Plan, monitor and validate surveillance activities for wells.
Perform studies and projects assuring adequacy and conformance to overall objectives of all phases of problems in the following: production, well design, sand control management, testing programs, reservoir flow properties, and fluid studies.
Evaluate new technologies, tools or techniques, and decide on suitability. Then present, or assist in the presentation of proposals to management, and technical and operating groups.
Participate in project technical reviews and review proposals to ensure efficient/economic operations.

About us:
Saudi Aramco's Exploration & Producing (E&P) business line oversees the world's largest reserves of conventional crude oil, and the fourth-largest reserves of natural gas. The Company's reserves portfolio include Ghawar, the world's largest onshore oil field, and Safaniya, the largest offshore field. Company geologists are actively seeking additional reserves in many areas of the Kingdom, offshore in the Gulf and the Red Sea and onshore in the deserts and mountains. Petroleum engineers and earth scientists in E&P work with cutting-edge technology to manage and produce these reserves, including 3D visualization, reservoir simulation and remote geosteering of multilateral wells. The Company's Exploration and Petroleum Engineering Center, or EXPEC, is home to one of the industry's most powerful computer centers. Research and development into subsurface upstream technology is conducted at the EXPEC Advanced Research Center. For more than two decades in a row, Saudi Aramco has been ranked the No. 1 oil company in the world by Petroleum Intelligence Weekly, a testament to the dedication and professionalism of the men and women of Exploration & Producing.