Saudi Aramco (ASC)

Featured Employer
Saudi Arabia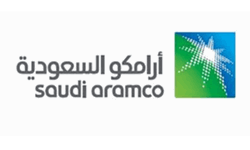 ---
Req Number: 18924BR

Position Description:
We are seeking a Corrosion Engineer to join the Northern Area Corrosion & Inspection Division (NAC&ID), under Northern Area Technical Support Department (NATSD).

NATSD provides engineering support for the Northern Area Oil Operations with specialized engineering and technical knowledge in the areas of various disciplines to maximize profitability and meeting highest standards of safety and environment.

Minimum Requirements:
As a successful candidate you should hold a Bachelor's degree in engineering, preferably in materials, metallurgical or chemical (or other relevant discipline) with a focus on corrosion.

NACE senior and specialist-level certifications or other relevant NACE certifications would be an asset.

A minimum of 12 years' experience with a strong preference for 15 years' plus in the oil & gas industry.

Working knowledge of internal and external corrosion mechanisms common to upstream oil and gas industry and corresponding corrosion management.

At least 5 years' experience in Risk-Based Inspection (RBI) analysis methodology including qualitative and quantitative/semi-quantitative assessment skills of the probability of failure (PoF) and the consequence of failure (CoF). You should have API-580 certification

working knowledge of corrosion mitigation (coating, CP, chemical inhibition and material selection) & corrosion monitoring techniques (coupons, probes, OSI, ILI, etc.).

Familiar with government regulations and industry codes and standards (NACE, API, ASME, etc.), specifically regarding equipment integrity

Working experience of reviewing the project proposal, projects design, and detail design and construction stages.

Duties & Responsibilities:
You are expected to be able to perform the following:

Develop Corrosion Management Plans (CMP) for the operating facilities as per Saudi Aramco standards.

Develop, implement and maintain corrosion mitigation plans for the operating facilities through chemical treatment (corrosion inhibitors, scale inhibitors, biocides, oxygen scavenger etc.), coating and material selection.

Conduct RBI assessments for onshore and offshore facilities. This includes scheduling the implementation of initial/evergreening RBI assessments, facilitating the data collection and entry into the RBI software etc.

Develop and implement corrosion monitoring plans for the operating facilities using corrosion coupons, corrosion probes.

Carry out failure investigation and provide recommendations to prevent failures and improve integrity of the plants and pipelines.

Develop, maintain and optimize On-Stream Inspection (OSI) programs for the facilities.

Support facility improvements by reviewing design packages for maintain potential and new projects and providing comments related to corrosion monitoring, corrosion mitigation plans including but not limited to material selection, installation of Corrosion Monitoring systems (CMS), Chemical Treatments, Corrosion Risk Management, OSI etc.

Work with inspection during plant shutdown and during T&I for evaluation of internal and external corrosion issues and coating assessments.

About us:
Saudi Aramco's Exploration & Producing (E&P) business line oversees the world's largest reserves of conventional crude oil, and the fourth-largest reserves of natural gas. The Company's reserves portfolio include Ghawar, the world's largest onshore oil field, and Safaniya, the largest offshore field. Company geologists are actively seeking additional reserves in many areas of the Kingdom, offshore in the Gulf and the Red Sea and onshore in the deserts and mountains. Petroleum engineers and earth scientists in E&P work with cutting-edge technology to manage and produce these reserves, including 3D visualization, reservoir simulation and remote geosteering of multilateral wells. The Company's Exploration and Petroleum Engineering Center, or EXPEC, is home to one of the industry's most powerful computer centers. Research and development into subsurface upstream technology is conducted at the EXPEC Advanced Research Center. For more than two decades in a row, Saudi Aramco has been ranked the No. 1 oil company in the world by Petroleum Intelligence Weekly, a testament to the dedication and professionalism of the men and women of Exploration & Producing.
Every day, our multinational team of more than 70,000 people combines passion, purpose, and performance to achieve a common objective: unlocking the full potential of the Kingdom's resources to create more value for our company and more opportunities for people at home and around the globe.
Join us at Saudi Aramco.
Saudi Aramco is ranked in the Global Top 10 in Rigzone's 2019 Ideal Employer Rankings - find out more here.