Qatar Petroleum

Featured Employer
Qatar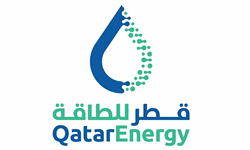 ---
Department
HSSE (MIC)

Title
SUB-OFFICER

Primary Purpose of Job
Perform duties as a watch commander to direct and motivate teams responding to fires, rescues and other emergency situations to prevent escalation as quickly as possible. Design and formulate drills and exercises within the community to develop individual and team competencies to the benefit of the industrial cities community and within a safe working environment. Direct the on-station shift in the performance of routine and non-routine duties, including emergency operations, exercises, drills, emergency vehicle operation and preparedness activities.

Education
Completed secondary school education.

Experience & Skills
• Successfully completed Basic Fire Fighter 1 & 2 (NFPA 1001) & Breathing Apparatus Wearer Course. • Successfully completed NFPA 1041 Fire Instructor 1 & NFPA Fire Officer 1 & 2 • Qualified First Aider to first responder (CPR with AED) level. • Minimum 7 years as a Fire-Fighter or equalivlent in a commercial or industrial Fire-Fighter environment, civil defense force, or military fire service or three years as leading fireman in QP. • Possess a valid driving License - preferably Heavy Vehicle. • Technical skills - must be able to use broad range of modern equipment for fire fighting and rescue. • The ability to rapidly absorb information on arrival at an incident in conditions which may be dangerous and confusing and accordingly dictate instructions to the on scene crews. • Understanding for the victims of fire and accident and able to cope with distressing circumstances. • Intermediate English Language (QP L4) both spoken and written.

Qatar Petroleum is an integrated national oil company (NOC) responsible for the sustainable development of the oil and gas industry in Qatar and beyond.

Qatar Petroleum's activities encompass the entire spectrum of the oil and gas value chain locally, regionally, and internationally, and include the exploration, refining, production, marketing and sales of oil and gas, liquefied natural gas (LNG), natural gas liquids (NGL), gas to liquids (GTL) products, refined products, petrochemicals, fertilizers, steel and aluminum.
Qatar Petroleum is committed to contribute to a better future by meeting today's economic needs, while safeguarding our environment and resources for generations to come. Thriving on innovation and excellence, Qatar Petroleum is bound to the highest levels of sustainable human, socio-economic, and environmental development in Qatar and beyond.

For more information, please visit www.qp.com.qa