Saudi Aramco
Saudi Arabia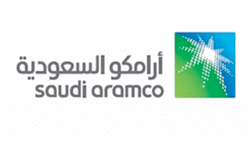 ---
Req Number: 18905BR

Position Description:
We are seeking an Exploration Technical Advisor to join our Strategic Planning and Optimization Team (SPOT) under our Exploration organization.
SPOT reviews and assigns risk and volumetric assessments for all leads and prospects in the exploration inventory.
Your primary role is to assess post-drill outcomes and cascade learnings throughout the exploration organization. In addition, you will be responsible for maintaining up-to-date exploration portfolio analytics and value assessments.

Minimum Requirements:
As the successful candidate, you will hold a master's degree in geoscience.

You will have a minimum of 12 years' experience with a strong preference for 20 years of full-cycle exploration experience including prospect generation, evaluation through drilling, post-drilling appraisal and a record of accomplishment of adding value.

You will have core technical skillsets in log analysis (or advanced petrophysical evaluation) and/or sequence stratigraphic interpretation of both carbonate and clastic depositional systems and will have experience in technical assurance.

Duties & Responsibilities:
You will be required to perform the following:
Attend technical presentations for exploration leads and prospects and be involved in the risking, setting of volumetric input parameter distributions, volumetric modeling, and technical writing summaries of the opportunities.
Through team collaboration, assist in exploration portfolio management and portfolio analytics to guide internal decision-making and to benchmark SPOT team performance.
Attend prospect and well approval meetings, providing technical insight to senior management as required.
Attended post-drilling appraisal reviews and assist in the technical writing of the key learnings and path forward recommendations.
Mentor junior members of the team; proactive engagement with the prospect generators through technical peer assists; and knowledge transfer of the team's methodology and results to the exploration organization and senior management.