Saudi Aramco
Saudi Arabia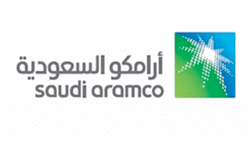 ---
Req Number: 18760BR

Position Description:
We are seeking a Stakeholder Researcher & Analyst to join the Business Communication Planning Division of the Corporate Communication Department within HR and Corporate Services.

Working within the Business Communication Planning Division, you will be responsible for conducting stakeholder research in measuring corporate reputation, developing KPIs, and tracking communications performance to support and shape internal decision-making. The successful candidate will be a trusted member of the team, playing an active role as a primary researcher and social data researcher.

This role requires data science knowledge and technical skills to deliver on the team's core objectives. As a trusted member, you will be expected to develop a network of relationships across corporate communications functions, business lines, and international offices. The successful applicant will be able to drive and lead projects as part of a wider team. You will have a keen interest in delivering and communicating research that drives toward simplified and actionable advice. A working knowledge of traditional and social media, economics, and geopolitical issues as well as experience with social media data tools is highly desirable.

Minimum Requirements:
As the successful candidate you will have a minimum of bachelor's degree in business, marketing or PR/communications; an MBA will be an advantage

You will have a minimum 10 years of experience in a consulting firm, agency, or market research firm. Experience in the energy and chemicals industries is preferred

You will have excellent written and spoken English language is mandatory; Arabic language is an advantage

You will have advanced analytical and research skills

You will be able to demonstrate the ability to draw insights from and understand structured and unstructured data

You will have a strong interest in corporate communications, corporate reputation, and brand research and management, as well as predictive analytics and social media analytics

You will have advanced experience with Excel and PowerPoint

You will have a strong written, presentation and verbal communication skills

Duties & Responsibilities:
The candidate will be based at Saudi Aramco's headquarters in Dhahran, Saudi Arabia, and report to the Stakeholder Data & Insights Unit Supervisor. The candidate will be required to perform the following:

Deliver factually supported advice that advances communications strategies through action - inspiring research and insights

Support understanding and interpretation of business and market research questions, and distill into clear research briefs and methodologies

Develop a network of relationships across the corporate communications functions, business lines and out-of-Kingdom affiliate offices

Support project management of regular and ad hoc monitoring, research and reporting

Assist in ensuring the quality of deliverables

Interested in the advancement of reputation and brand measurement methodologies

Understand and document the business objectives

Assess data, evaluate and write reports, and make actionable recommendations

Facilitate designing of qualitative and quantitative research plans for products for sentiment and tactical research programs

Oversee and contribute to research analysis and reporting; cross referencing different sources/streams of research

About us:
Saudi Aramco's Industrial Relations (IR) Business line is dedicated to building, maintaining and enhancing the relationships the Company develops with people and institutions inside the Kingdom and around the world. It is through the IR business line that the Company cares for the health, wellbeing and security of its employees and their families, maintains the high quality of life found in Company communities, operates the school system for the children of expatriate employees, and communicates with various audiences through a variety of media, including print publications, events, films and websites. Saudi Aramco operates one of the largest and most successful industrial and professional training programs on the planet to ensure that its employees are provided with the training they need to meet emerging challenges. The Company's wide-ranging corporate citizenship activities, which focus on the areas of environmental protection, knowledge, community and the economy, are also the responsibility of the IR business line.