Weatherford

Featured Employer
Aberdeen, United Kingdom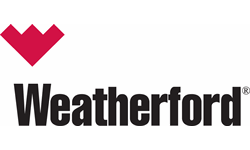 ---
Overview
Weatherford is the leading wellbore and production solutions company. Operating in more than 80 countries, the Company answers the challenges of the energy industry with its global talent network of approximately 20,000 team members and 600 locations, which include service, research and development, training, and manufacturing facilities. Visit weatherford.com for more information or connect on LinkedIn , Facebook , Twitter , Instagram , or YouTube .
We're looking to the future with a clear vision and a strong mission.
Our goal is to address the headwinds facing the industry, revolutionize the oilfield with digital technology, integrated solutions, and world-class talent.
We accept every challenge for the benefit of our Company, our industry, and the world. Our technology leadership delivers solutions that rise to every occasion, supply the best outcomes in each operation, and give power to all customers.
Weatherford offers competitive compensation, a comprehensive benefits program and opportunities for on-going training and career development. VEVRAA Federal Contractor - Priority Referral Requested.
Weatherford is an Equal Opportunity Employer Females/ Minorities/ Veterans/Disabled and gives consideration for employment to qualified applicants without regard to race, color, religion, age, sex, sexual orientation, gender identity, national origin, disability or protected veteran status.
Responsibilities
Our MFC Field Engineers are providing the necessary skills and knowledge in order to safely perform basic Managed Pressure Drilling (MPD) functions. Day to day you will perform and lead all aspects related to Managed Pressure Drilling including but not limited to MicrofluxTM Control System (MFC), Underbalanced Drilling (UBD), Air Drilling (AD), Compression, Separation and Rotating Control Devices (RCD). Duties and responsibilities are to lead if needed in the rig up, maintenance and operation of all MPD equipment on the rig site and base when required.
Responsibilities and duties:
Provide onsite engineering support for MPD to the client
At the discretion of product line management you will be responsible for working in the workshop.
Rig up, operate and perform troubleshooting when necessary of the MPD and RCD equipment with minimal to no supervision from the Wellsite Supervisor, ensure all paperwork and HSE requirements are met and complied with
Support engineering design with all aspects of project preparation and technical proposals, these include feasibility studies and MPD drilling programs.
Attend as engineer on MPD projects in the field or office. Recommend and apply well simulations and knowledge that will comply with the objectives of the well and safety standards for Weatherford. Understand the working principles of all equipment and parts related to MPD equipment.
Responsible for connecting sensors to the main data acquisition system, collect the data, data interpretation and system troubleshooting.
Supervise MPD equipment commissioning, green tag and repair/maintenance procedures or following instruction from crew leader.
Trained and Certified to operate and troubleshoot automated MPD system
Responsible to manage and operate automated choke system during actual MPD operations
Manage single phase and multiphase, steady state and transient, hydraulic simulators. Support operators with well balancing, surge/swab, torque and drag, directional drilling and casing running calculations.
Operate the MPD systems without supervision. Parameters for DDV, Land RCD and multiphase Separator operation will have to be monitored by the engineer.
Interact with the rig crew and advise driller and client of events or potential problems identified during the operation
Responsible for the daily report, records of events and proper database management of all well data, drilling programs, procedures and writing end of well reports
Manage MPD package Asset and Inventory count, report same back to operations Manager on a weekly basis.
Evaluates offset well data from client site
Review and modify drilling procedures associated within Managed Pressure Drilling
Write, recommend, refine, or establish documented procedures required to enhance operational procedures and systems. Update P&ID based on procedures defined.
Responsible for updating all the technical operational information such as the Daily Drilling Report or End of Well Report in Weatherford's performance tracking system during and after job is conducted.
Monitor, collect, plot and analyse downhole data, focused on process optimization.
Supervise equipment/parts preparation for shipping from any WFT location/base.
Supervise that all equipment is working properly according to best practices, that all working tests are documented, stored and available at job site.
Supervise that all shipping parts list are updated.
Qualifications
Experience in a similar position with exposure to Managed Pressure Drilling.
Good mechanical aptitude
Good organisational and planning skills
Helpful and highly motivated with the ability to prioritise workloads
Flexible and able to support and interface with members of staff at all levels
Willingness to learn
Good communication skills (verbal and written)
Must be willing to travel to remote land and offshore work locations and possibly to other countries.
Relevant Degree/Diploma is preferred
Offshore and IWCF certifications are preferred, but not essential.