Saudi Aramco (ASC)

Featured Employer
Saudi Arabia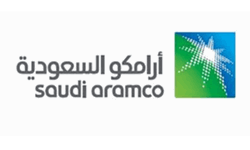 ---
Req Number: 18746BR

Position Description:
We are seeking a Business Communications Partner (BCP), Affiliates/International Subsidiaries, to join the Business Communications Alignment Unit in the Corporate Communication Department.

The successful candidate will serve as a senior communication advisor to the Affiliates and International Subsidiaries leadership teams. The BCP will be responsible for developing, implementing, and evaluating a tailored and specific communications strategy, based on Aramco's global network of Affiliates and International Subsidiaries, and overarching Corporate Business Plan.

The BCP's primary role is to ensure communications strategies are fully aligned and integrated with the overall Corporate Communication Strategy, and provide support as the lead communications interface between the Corporate Communication Department and the global network of Affiliates and International Subsidiaries.

Minimum Requirements:
The successful candidate will have eight to 12 years of experience in strategic communications, either in-house or in a consultancy. Experience in the Oil & Gas or Energy Sector is preferred, and regional experience also desirable.

You will have strong academic credentials, holding a Bachelors's degree, with advanced or professional qualifications in Communications or related disciplines also desirable.

In addition, you will have the following:

You will have proven experience in developing and delivering a multi-channel corporate communications strategy in a global, diversified, and agile organization.

You must have excellent communication skills, both verbal and written. Strong interpersonal and project management skills.

You must also have professional gravitas, credibility, and diplomacy skills to liaise with senior leaders and executives.

You will serve as a key interface and coordination point for all Affiliate and International Subsidiaries communications workstreams, managing input from the relevant leadership team, Business Communications team, and the broader Corporate Affairs department.

You will have the ability to confidently present to senior executives and explain communication strategies, techniques, and KPIs.

You will be able to explain Aramco's global portfolio of Affiliates and International Subsidiaries in a clear, consistent, and compelling way.

You will also have strong and influential relationships with journalists at key business and trade publications.

You must be fluent in written and verbal English, while Arabic language skills are not mandatory but desirable.

Duties & Responsibilities:
The BCP will have a direct reporting line to the Business Communication Alignment Unit leader, but will also spend significant time with Affiliate and International Subsidiaries communications and leadership teams.

You will be required to perform the following tasks:

Stakeholder mapping and research that helps to build a deep understanding of the audience and their needs.

Leveraging data-driven insights (including corporate reputation tracking, media analysis, and benchmarking) to inform a strategic approach, communication objectives, and KPIs.

Development of compelling, multi-channel communications strategy, with input from leadership and corporate affairs.

Development of clear and consistent messaging and supporting materials, drawing on proof points to validate messages.

Content development that highlights the strength and USPs of Aramco's global network of brands, Affiliates, and International Subsidiaries, including: press releases, key messages, FAQs and Factsheets, strategic briefs for creative content (such as motion infographics, video, website, etc.) with input from Affiliate and International Subsidiaries communications teams and Corporate Affairs.

Coordinating with other Corporate Affairs teams to successfully activate the communications strategy - including through media relations, social media, event management, publishing, internal communications, speechwriting, and other marketing/communications channels as appropriate.
Identify and develop a calendar of strategic speaking engagements and opportunities for the business leaders and subject matter experts.

Development of specific communications objectives, KPIs, and metrics to measure the effectiveness and impact of communications and external engagement with content and understanding of strategy.

About us:
Saudi Aramco's Industrial Relations (IR) Business line is dedicated to building, maintaining and enhancing the relationships the Company develops with people and institutions inside the Kingdom and around the world. It is through the IR business line that the Company cares for the health, wellbeing and security of its employees and their families, maintains the high quality of life found in Company communities, operates the school system for the children of expatriate employees, and communicates with various audiences through a variety of media, including print publications, events, films and websites. Saudi Aramco operates one of the largest and most successful industrial and professional training programs on the planet to ensure that its employees are provided with the training they need to meet emerging challenges. The Company's wide-ranging corporate citizenship activities, which focus on the areas of environmental protection, knowledge, community and the economy, are also the responsibility of the IR business line.
Every day, our multinational team of more than 70,000 people combines passion, purpose, and performance to achieve a common objective: unlocking the full potential of the Kingdom's resources to create more value for our company and more opportunities for people at home and around the globe.
Join us at Saudi Aramco.
Saudi Aramco is ranked in the Global Top 10 in Rigzone's 2019 Ideal Employer Rankings - find out more here.