Qatar Petroleum

Featured Employer
Qatar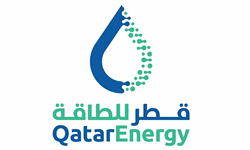 ---
Department
MAINTENANCE

Title
ELECTRICAL ENGINEER

Primary Purpose of Job
• Ensure the integrity and sustainability of oil & gas Production and Processing Facilities at PS-2 by effective management of electrical equipment and control systems. • Manage Electrical maintenance implementation programs that match the department quality policy for the integrated Oil & Gas Production and Processing Facilities at PS-2. • Responsible for the implementation of quality electrical maintenance, such that integrity and reliability requirements are met for PS-2 assets. • Directs and reports the technical matters to the Lead Maint. Operations Engineer (Offshore), PDM/22(O) and administratively to the platform Offshore Installation Superintendent. • Participate in existing or potential engineering projects and general technical direct or indirect related to oil &gas Production and Processing Facilities at PS-2 production Platforms. • Develop and Implement maintenance procedures for newly installed process equipment and review current maintenance procedures to ensure they are aligned to industries best practices. • Manage resources to maintain, and improve electrical instruments, equipment, facilities, components, products, and systems for PS-2 electrical distribution network. • Directs and coordinates construction, installation, maintenance, support, documentation, and testing activities to ensure compliance with specifications, codes, and operation requirements. • Inspect completed installations and observe operations to ensure conformance to design and equipment specifications compliance with operational and safety standards. • Normally is the Principle Senior Authorized Electrical Person while on duty ensuring compliance of corporate policies and procedures related to Electrical authorisation.

Education
B.Sc. in relevant Engineering discipline with an aptitude for understanding drawings, p&ID's and cause and effects of complex electrical control, distribution and network systems.

Experience & Skills
At lest 10 years varied power generation, maintenance and repair experience on similar electrical equipment and associated systems in the petrochemical industry.

Qatar Petroleum is an integrated national oil company (NOC) responsible for the sustainable development of the oil and gas industry in Qatar and beyond.

Qatar Petroleum's activities encompass the entire spectrum of the oil and gas value chain locally, regionally, and internationally, and include the exploration, refining, production, marketing and sales of oil and gas, liquefied natural gas (LNG), natural gas liquids (NGL), gas to liquids (GTL) products, refined products, petrochemicals, fertilizers, steel and aluminum.
Qatar Petroleum is committed to contribute to a better future by meeting today's economic needs, while safeguarding our environment and resources for generations to come. Thriving on innovation and excellence, Qatar Petroleum is bound to the highest levels of sustainable human, socio-economic, and environmental development in Qatar and beyond.

For more information, please visit www.qp.com.qa