Qatar Petroleum

Featured Employer
Qatar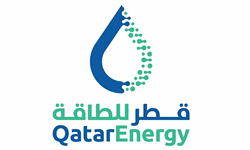 ---
Department
MAINTENANCE

Title
MATERIALS COORDINATOR

Primary Purpose of Job
Overall responsibility in the logistics and supply of all shutdown materials, supplies, tools & equipment and other related services required in the execution of Offshore Fields planned shutdown; being carried out by OE, 01), OU, ON, OR & OH departments & contractors. 2. Ensure that all shutdown materials, supplies, tools & equipment required in the execution of Offshore Fields planned shutdown carried out by OE, OP, OU, ON, OR, OH,ON departments & contractors are documented & recorded for followup & submit the full list of these resources with status on a bi-weekly basis. 3. Coordinate with RND team & shutdown contractor(s) and supervise shutdown Contractor storemen in line with the shutdown contract. Issue daily report on the material, tools, equipment planned to be transported to offshore location. Ensure cargo manifest are sent to PS2/3, NFA or Al-Rayyan. Facilitate of the return of unused material by the contractor/QP to store.

Education
Diploma in Engineering or equivalent in discipline (Mech. / Elect / Inst) with sufficient knowledge in SAP (PM, MM, and FICO Modules) in addition to sufficient knowledge computer application.

Experience & Skills
• 10 years maintenance experience within a similar Oil & Gas or petrochemical and exposure in maintenance environments with at least 6 years' experience in the operation of a computerized Maintenance Management System (SAP). • Knowledge and understanding of principles, processes and requirements for Strategic planning in Oil/Gas/Petrochemical Offshore based industry. • Advanced verbal and written communication skills in English.

Qatar Petroleum is an integrated national oil company (NOC) responsible for the sustainable development of the oil and gas industry in Qatar and beyond.

Qatar Petroleum's activities encompass the entire spectrum of the oil and gas value chain locally, regionally, and internationally, and include the exploration, refining, production, marketing and sales of oil and gas, liquefied natural gas (LNG), natural gas liquids (NGL), gas to liquids (GTL) products, refined products, petrochemicals, fertilizers, steel and aluminum.
Qatar Petroleum is committed to contribute to a better future by meeting today's economic needs, while safeguarding our environment and resources for generations to come. Thriving on innovation and excellence, Qatar Petroleum is bound to the highest levels of sustainable human, socio-economic, and environmental development in Qatar and beyond.

For more information, please visit www.qp.com.qa