Qatar Petroleum

Featured Employer
Qatar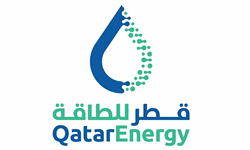 ---
Department
INDUSTRIAL CITY OPERATIONS (MIC)

Title
SR. FOREMAN (INST)

Primary Purpose of Job
Supervises instrumentation maintenance work in MIC operational buildings and facilities including Domestic Waste Treatment Plant, Hazardous Waste Treatment Centre, Port assets including STS/RTG cranes, F&G system, Traffic Signal system etc. Assists in the development of preventive maintenance programmes. Provides first line expertise in the development of proposals for modifications or additions to existing instruments and systems and in plant shutdown and calibration activities.

Education
• Completion of Secondary (12 years) education, followed by 3 years Diploma in Electronics / Instrumentation Engineering.

Experience & Skills
• 5 years relevant experience with at least 3 years in Supervisory position. • Training and minimum two years experience in SAP MM and PM Module. • Good adaptability to multinational environment, with exposure to Technical terms and Material classifications. • Ability to function independently and solve routine issues. Should be a team player. • Good computer literacy / knowledge of MS Office applications. At least one year hands on experience in computerized material management systems viz. Enterprise Resource Planning (ERP) packages. • Good written and spoken English. Good interpersonal skills. Knowledge of Arabic will be an added advantage. • Safety and environmental awareness.

Qatar Petroleum is an integrated national oil company (NOC) responsible for the sustainable development of the oil and gas industry in Qatar and beyond.

Qatar Petroleum's activities encompass the entire spectrum of the oil and gas value chain locally, regionally, and internationally, and include the exploration, refining, production, marketing and sales of oil and gas, liquefied natural gas (LNG), natural gas liquids (NGL), gas to liquids (GTL) products, refined products, petrochemicals, fertilizers, steel and aluminum.
Qatar Petroleum is committed to contribute to a better future by meeting today's economic needs, while safeguarding our environment and resources for generations to come. Thriving on innovation and excellence, Qatar Petroleum is bound to the highest levels of sustainable human, socio-economic, and environmental development in Qatar and beyond.

For more information, please visit www.qp.com.qa