Qatar Petroleum

Featured Employer
Qatar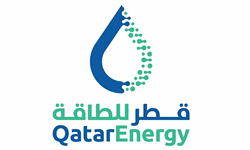 ---
Department
RAS LAFFAN PORT

Title
VTS OPERATOR

Primary Purpose of Job
Responsible for the monitoring and control of the movement of vessels within port and port limits, thus ensuring safe navigation and protection of the port. Collect and disseminate data for the Traffic Management and Information service (VTMIS) and ensures that all the electronic equipment within Port Control is operational and at 100% availability to ensure a smooth and efficient operation of the Port Control Tower.

Education
3 years as a seagoing navigating or communications officer. Must hold minimum Class 3 (Deck) Officer Certificate OR Certificate in Marine Radiotelephony Operation and Communication.

Experience & Skills
Should hold Global Marine Distress and Safety System (GMDSS) Certificate and Automatic Radar Plotting Aids (ARPA) or Radar Observer Certificate. Fluency in written and spoken English as well as proficiency in Computer Operation is essential.

Qatar Petroleum is an integrated national oil company (NOC) responsible for the sustainable development of the oil and gas industry in Qatar and beyond.

Qatar Petroleum's activities encompass the entire spectrum of the oil and gas value chain locally, regionally, and internationally, and include the exploration, refining, production, marketing and sales of oil and gas, liquefied natural gas (LNG), natural gas liquids (NGL), gas to liquids (GTL) products, refined products, petrochemicals, fertilizers, steel and aluminum.
Qatar Petroleum is committed to contribute to a better future by meeting today's economic needs, while safeguarding our environment and resources for generations to come. Thriving on innovation and excellence, Qatar Petroleum is bound to the highest levels of sustainable human, socio-economic, and environmental development in Qatar and beyond.

For more information, please visit www.qp.com.qa