Leap29

Featured Employer
Stavanger, Norway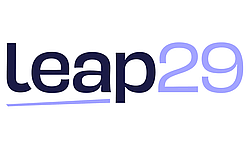 ---
Tender Technical Lead, Stavanger.

In the final quarter of what has been a really tough calendar year for the industry, an EPCI client of Leap29 in Stavanger are looking to make an addition to their Business Acquisition team in the form of a Technical Tender Lead.

The client, a leading Norwegian based EPCI with an enviable order book into 2021 and 2022 work within their core area of SURF installation scopes, but their focus will be diversified into renewables and rigid pipelay with some attractive project awards.

Key information
-Stavanger location
-Start date TBA but likely to be December 2020
-End date TBC but summer 2021
-Extension / staff option likely
-Attractive Lead Engineer package

The successful candidate will be a Lead Engineer with experience in a SURF client / contractor and a proven background with bidding / tendering, ideally being based in Norway.

For more information please do not hesitate to contact Angus McCormick at Leap29 directly, and see key responsibilities below.

Key responsibilities:
·Lead and organise the entire technical delivery of tenders.
·Ensure that engineers are fully aware of their responsibility in the tendering process.
·Contribute in contractual and commercial discussions and decisions in tenders.
·Implement and adhere to procedures necessary for maintaining the necessary quality and standards of work.
·Implement and maintain the experience transfer processes between projects and tenders.
·Coordinate the performance of 'technical reviews', cost reviews and bid reviews with respect to on-going tenders.
·Ensure that the tenders are of suitable standard with regards to commercial content and technical solutions selected.
·Streamline and improve quality and efficiency in the tendering department and the contributing personnel.
·Detect and analyse critical items for a successful bid.
·Contribute with input and assist the Operations department prior to the tender being awarded.
·Contribute to subcontractor/ supplier selection process
·Supporting Tender Estimator as required
·Create and ensure contact with key personnel in Client organisations, and collect information on future prospects.
·Keep efficient correspondence with clients on tender clarifications.

Qualifications and Personal Qualities:

§Lead Engineer (or equivalent) experience with a good grasp on SURF / flexible projects.
§Commercial mind-set.
§Excellent workload and time management skills; Able to deliver quality work within the agreed-upon constraints of time. Meeting deadlines for tenders and tasks is key in this job, so applicants must be organized and able to manage their time effectively.
§Flexible and able to work in a busy environment.
§Team player with good collaboration and communication skills.





To help Leap29 find you that perfect job, we need to store and process your personal information.
That means that your details will be entered into Leap29's database and our consultants may contact you from time to time with relevant job opportunities.
By applying you're confirming you're happy for us to do that!