Qatar Petroleum

Featured Employer
Qatar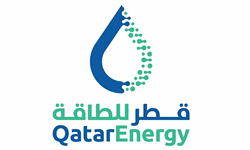 ---
Department
OPERATIONS

Title
ADVISOR, PRODUCTION EXCELLENCE

Primary Purpose of Job
Advise and Support VOE on Production Excellence (PE) upstream and downstream processing strategies, objectives, and implementation plans to move QP Operations (On/Off-shore Oil and Gas production, Gas processing, Refinery and Idd El Shargi assets) to a world-class performance level in terms of safety, reliability, production efficiency and unit costs. Implement the VO Operations Excellence Transformation in close collaboration with other directorates (focusing on People, Processes and Technology through a multi-year transformation) and coach the OE PE transformation of the VO operation, especially the Managers / Asst. Managers to drive PE competencies, change, culture and performance in VO and obtain sustainable world-class performance measured and confirmed by external benchmarks.

Education
University degree (at least BSc) in relevant engineering discipline, with additional training and working in upstream production excellence WRFM and/or downstream unit processing execution roles, project and/or programmes.

Experience & Skills
Minimum of 15 years' experience, of which at least 5 years in leadership positions in Operations, Maintenance and/or Operation Excellence/Readiness manager positions covering upstream production and downstream processing, preferably in an International Oil Corporation (IOC). Competence with setting up, leading, managing and delivering Production Excellence delivery programmes i.e. Operational Excellence program. Competence with implementing PE methodologies in complex international multi-cultural environment. Experience with building PE organisational capability in different cultures (i.e. Europe, Far and Middle East, Africa and/or Latin America) including Nationalisation programmes, setting up a performance culture and aligning internal/external functional and service providers. Experience with Commercial agreements, supply chain management and contracting.

Qatar Petroleum is an integrated national oil company (NOC) responsible for the sustainable development of the oil and gas industry in Qatar and beyond.

Qatar Petroleum's activities encompass the entire spectrum of the oil and gas value chain locally, regionally, and internationally, and include the exploration, refining, production, marketing and sales of oil and gas, liquefied natural gas (LNG), natural gas liquids (NGL), gas to liquids (GTL) products, refined products, petrochemicals, fertilizers, steel and aluminum.
Qatar Petroleum is committed to contribute to a better future by meeting today's economic needs, while safeguarding our environment and resources for generations to come. Thriving on innovation and excellence, Qatar Petroleum is bound to the highest levels of sustainable human, socio-economic, and environmental development in Qatar and beyond.

For more information, please visit www.qp.com.qa