Qatar Petroleum

Featured Employer
Qatar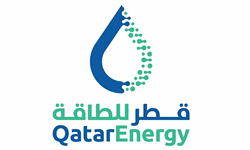 ---
Department
ASSET INTEGRITY & RELIABILITY

Title
SR. RELIABILITY ENGINEER (ELEC/INSTR)

Primary Purpose of Job
Leads Root Cause Analysis (RCA), Plant Trip and Equipment Failure Report (PTEFR) Analysis, Safety Integrity Level (SIL) Analysis and Bad Actor (Defect Elimination) Analysis Programs for all Offshore Operations Electrical and Instrument Assets throughout Assets' Operations Life Cycle via various available technologies and International best practices such as Asset Performance Management System (APMS) and Reliability Framework Management in order to achieve high assets availability and minimize major failures. The job will cover services for all Offshore Operations Assets (Halul/PS-2/PS-3/NFA/AlMorjan/FMB). To meet the overall objective of Safe & Reliable Asset Management

Education
Bsc in Electronics or Instruments Engineering

Experience & Skills
1. Minimum 10 years of total experiences in oil and gas industries in which 5 years related to Electrical/Electronics/Instrument/Controls Reliability Engineering
2. Certified in Maintenance and Reliability Professional (CMRP)
3. Maintains the knowledge to utilize APMS Foundation, Failure Elimination and Asset Safety Modules
4. Experience in facilitating Root Cause Analysis
5. Familiar with SAP PM Module
6. Have deep knowledge of reliability engineering principles: mechanical systems and component failure mode & effect analysis (FMEA), life-cycle costing, reliability blockdiagrams, reliability modeling, and Root Cause Analysis (RCA).
7. Robust computer skills: MS-Word, MS-Visio, MS-Excel, MS-PowerPoint
8. Good command of written and oral English - ILETS 5.5 or above.

Qatar Petroleum is an integrated national oil company (NOC) responsible for the sustainable development of the oil and gas industry in Qatar and beyond.

Qatar Petroleum's activities encompass the entire spectrum of the oil and gas value chain locally, regionally, and internationally, and include the exploration, refining, production, marketing and sales of oil and gas, liquefied natural gas (LNG), natural gas liquids (NGL), gas to liquids (GTL) products, refined products, petrochemicals, fertilizers, steel and aluminum.
Qatar Petroleum is committed to contribute to a better future by meeting today's economic needs, while safeguarding our environment and resources for generations to come. Thriving on innovation and excellence, Qatar Petroleum is bound to the highest levels of sustainable human, socio-economic, and environmental development in Qatar and beyond.

For more information, please visit www.qp.com.qa