Qatar Petroleum

Featured Employer
Qatar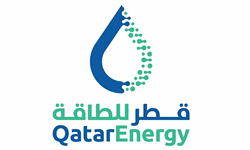 ---
Department
PRODUCTION (REFINING)

Title
SHIFT CONTROLLER

Primary Purpose of Job
The position is Pivotal in the Refining Directorate for every activity of the QP refinery business, as per Business Continuity Plan, yearly Refinery look-ahead & Quarterly Rolling Plan. Controls, Coordinates & Directs, all Integrated Operational & unplanned (routine / non-routine) maintenance activities of QP Refinery complex at Mesaieed (Crude Refineries, Condensate refinery, RFCC & Product Treatment Complex, SRU & Utilities Section and Oil Movement) on all days including week-ends & holidays on shift basis. Initiates Emergency Response and activates Emergency Control Centre as Emergency Manager until the ER team takes over the centre. Interaction with other Refinery functional leads / Heads (Maintenance/Business support/Asset Integrity/Safety etc) to achieve targeted on-stream factor / KPI's for Refinery units with reasonable business balance.

Education
Degree in Chemical Engineering or equivalent.

Experience & Skills
- 15 years experience in the Oil & Gas industry including at least 8+ years in a Refinery at a Senior Supervisory level (must have working exposure to Primary & Secondary Refinery Processing Units). - In-depth industry knowledge. - The incumbent must have good communication skills in verbal and written English. - Display calmness under pressure, ability to focus on team priorities

Qatar Petroleum is an integrated national oil company (NOC) responsible for the sustainable development of the oil and gas industry in Qatar and beyond.

Qatar Petroleum's activities encompass the entire spectrum of the oil and gas value chain locally, regionally, and internationally, and include the exploration, refining, production, marketing and sales of oil and gas, liquefied natural gas (LNG), natural gas liquids (NGL), gas to liquids (GTL) products, refined products, petrochemicals, fertilizers, steel and aluminum.
Qatar Petroleum is committed to contribute to a better future by meeting today's economic needs, while safeguarding our environment and resources for generations to come. Thriving on innovation and excellence, Qatar Petroleum is bound to the highest levels of sustainable human, socio-economic, and environmental development in Qatar and beyond.

For more information, please visit www.qp.com.qa