Weatherford

Featured Employer
Stavanger, Norway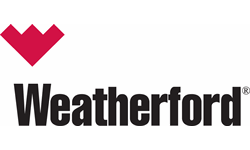 ---
Overview
Weatherford is the leading wellbore and production solutions company. Operating in more than 80 countries, the Company answers the challenges of the energy industry with its global talent network of approximately 20,000 team members and 600 locations, which include service, research and development, training, and manufacturing facilities. Visit weatherford.com for more information or connect on LinkedIn , Facebook , Twitter , Instagram , or YouTube .
We're looking to the future with a clear vision and a strong mission.
Our goal is to address the headwinds facing the industry, revolutionize the oilfield with digital technology, integrated solutions, and world-class talent.
We accept every challenge for the benefit of our Company, our industry, and the world. Our technology leadership delivers solutions that rise to every occasion, supply the best outcomes in each operation, and give power to all customers.
Weatherford offers competitive compensation, a comprehensive benefits program and opportunities for on-going training and career development. VEVRAA Federal Contractor - Priority Referral Requested.
Weatherford is an Equal Opportunity Employer Females/ Minorities/ Veterans/Disabled and gives consideration for employment to qualified applicants without regard to race, color, religion, age, sex, sexual orientation, gender identity, national origin, disability or protected veteran status.
Responsibilities ESSENTIAL:
Good interpersonal skills.
Good communication skills (verbal and written).
Must be willing to travel to remote land and offshore work locations and possibly to other countries.
Ability to travel internally in the region or globally if required attending meetings, customer office assignments or operations.
PREFERRED:
At least one year of Managed Pressure Drilling experience.
Previous experience in the oil and gas industry.
Engineering or technical degree.
Good spoken and written English.
Qualifications
This position is focused on providing the necessary skills and knowledge in order to safely perform basic Managed Pressure Drilling (MPD) functions as an RCD Operator (Rotating Control Devices). The expectation at this level is for the individual to be able to perform and lead all aspects related to Managed Pressure Drilling including but not limited to MicrofluxTM Control System (MFC), Underbalanced Drilling (UBD), Air Drilling (AD), Compression, Separation and Rotating Control Devices. Duties and responsibilities are to lead, if required, in the rig up, maintenance and operation of all MPD equipment on the rig site and base when required.
This is a fixed rotation position in line with Norwegian Working Standards.
RESPONSIBILITIES & DUTIES:
Conducts and leads the maintenance of the MPD equipment at the job site and workshop when required.
At the discretion of product line management (such as the Engineering Manager, Operations Manager, or their designee) will be responsible for working in the shop. This will include but not limited to green tagging, preparing, and/or assisting with shipping equipment to job site.
Lead rig up, operate and perform troubleshooting of the MPD equipment at the job site or workshop, ensure all paperwork and HSE requirements are met and complied with.
Trained and Certified to operate and troubleshoot automated MPD system.
Responsible to manage and operate automated choke system during actual MPD operations.
Lead green tagging, In Casing Test, or other operational activities required on location or in the shop and all documented procedures for the MPD equipment on location.
Install and remove bearing of RCD, if required.
Performs field operations of MPD equipment, if required.
Troubleshoot all electrical/electronic components and repair/maintain chokes and other mechanical equipment as necessary.
Completes all the necessary reports/paperwork related to MPD operations.
Keeps updated on all inspection requirements for the MPD equipment on the job site and in the shop.
Demonstrate and apply knowledge and understanding of all matters related to the MPD equipment and accessories.
Provides onsite job support to include but not limited to: mechanical, hydraulic functionality, revision changes, compatibility issues, troubleshooting, system versions, of MPD components.
Keep updated on MPD equipment, mechanical and hydraulic equipment manufacturing or regulatory standards.
Know and understand Weatherford Quality Policy and comply with all requirements of the Quality Systems Manual, Operating and Technical Procedures and Workplace Instructions
Comply with Quality, Health, Security and Environment (QHSE) procedures and documentation on site for specific shift.
Document all jobs and incidents in the Weatherford Performance Tracking System (WPTS).
Participate in the Permit to Work process.
Actively participate in Tool Box talks.
Must understand and comply with all safety rules and company policies of Weatherford
Required to complete the competency and training requirements identified by Global and Regional Management.
At the discretion of management (Geo Zone and/or Global), may be required to complete training required to become Qualified Competency Assessor and perform competency assessments on MPD personnel when required.
Complete training in order to meet the minimum HSE certification and technical requirements required perform their jobs.
Perform all duties regarding Managed Pressure Drilling and Weatherford assigned by management or supervisors within the physical demand of the job description.