Bureau Veritas

Featured Employer
Houston, Texas, United States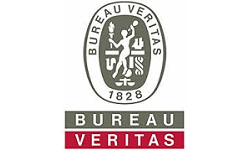 Company: Bureau Veritas
Skills: Environmental, Safety & Training, Catering
Experience: 2 + Years
Education: Bachelors/3-5 yr Degree
Employment Type: Full Time Salaried Employee
Location: Houston, Texas, United States
---
A WORLD LEADER IN TESTING, INSPECTION & CERTIFICATION SERVICES
Bureau Veritas offers dynamic, exciting employment opportunities with an attractive salary/benefit package and an opportunity to play a vital role with a global organization. If you would enjoy working in a dynamic environment and are looking for an opportunity to become part of a stellar team of professionals, we invite you to apply online today.
Bureau Veritas is an Equal Opportunity Employer, and as such we recruit, hire, train, and promote persons in all job classifications without regard to race, color, religion, sex, national origin, disability, age, marital status, citizen status, sexual orientation, genetics, status as a protected veteran, or any other non-job-related characteristics.
This position is responsible to ensure equal opportunity in employment in that all persons are treated equally and on the basis of merit, in decisions regarding selection, placement, promotions, training, work assignments, transfers and other personnel actions.HoustonTexas
JOB SUMMARY:
MAIN DUTIES, RESPONSIBILITIES AND AUTHORITIES
To assimilate, understand and operate the Global and Local Bureau Veritas Certification Management System in all activities relevant to the post, and to liaise with the Product Manager, Director of Certification and VP/COO of BV Labs regarding changes to its design and implementation.
Perform technical reviews of certification audit packages, including reviewing of corrective action responses as applicable as well as making of certification decision.
Manage the timeline of the audit process to ensure that such duties are performed in a professional, effective and commercially expedient way, in accordance with relevant KPIs.
Communicate with Auditors in regards to delayed corrective action resolutions.
Verify and monitor Client expiry dates; communicate with Scheduling Specialists when subsequent audit is needed and if follow-up activities are required.
Facilitate Client interaction and drive process improvement in Auditor feedback, revisions of the quality management system, reporting and training.
Assist the Food Program Manager with processing and upkeep of Auditor documentation, qualifications and general requirements.
Assist the Food Program Manager to ensure disputes, appeals and complaints are resolved in required time frames per Bureau Veritas and Certification Program Owner Requirements.
To maintain sufficient competencies and credentials to perform audits in line with Bureau Veritas Certification's accredited services.
Work with the Food Program Manager on overall quality output on all aspects of the certification process (auditor competency, audit report, certificate issuance).
To assist in the training of the Auditors and Lead Auditors during planned audits or during other training functions.
To oversee Auditor Information Meetings (in person and report) to review auditor performance and industry updates
To participate actively in Witness audits by Bureau Veritas Certification or Accreditation Bodies.
To work with Business Development to ensure transfer documents are being obtained, reviewed and properly stored.
To undertake any other activities as directed by the Food Program Manager and VP/COO of BV Labs.
ESSENTIAL DUTIES
Maintain confidentiality and impartiality in all aspects of work and adhere to all procedures established by Bureau Veritas and its auditing clients
Manage the Auditor Update Meetings
Review application and account information with input into pertinent systems
Manage external and internal audit databases to ensure proper completion of the audit process and certificate issuance
Applies good practices in all areas of responsibility, as appropriate
Regular attendance and punctuality
Conducts activities in a safe and efficient manner
REQUIREMENTS:
Have knowledge of business and management principles involved in strategic planning, resource allocation, human resources modeling, leadership technique, production methods, and coordination of people and resources
Have knowledge of principles and processes for providing customer and personal services. This includes customer needs assessment, meeting quality standards for services, and evaluation of customer satisfaction.
Have knowledge of food safety certification scheme requirements (ideally SQF), food product and management system accreditation requirements and quality management systems.
BASIC MINIMUM QUALIFICATIONS
Education : BS degree in food related or bioscience discipline; or university degree with applicable food industry experience

Additional preferences : at least 2 years of managing quality management systems within food safety or quality related field; ideally within a certification body.

Certificates and/or Licenses : HACCP Training, SQF or other GFSI recognized audit training preferred.
Ability and/or Skills

Strong interpersonal skills that allow for moving comfortably in a business environment and to interface with all levels of customer and staff.
Detail oriented with documentation
Self-motivated
Strong time management skills
Ability to work independently and efficiently
Excellent verbal and written communication skills
Excellent technical writing ability
Works well under pressure and adverse situations
Ability to multi-task
Problem solving ability.
If you are an individual with a disability and you would like us to assist you with searching the Careers Page site for employment opportunities and/or assistance with completing your profile and application, please contact us at 1-888-357-7020 or email us with your request to
USinfor@us.bureauveritas.com
We are happy to assist you and encourage you to consider Bureau Veritas for your next great career opportunity!
If you would like additional information regarding Bureau Veritas' federal obligations in regards to equal employment opportunity, please click the link below:
http://www1.eeoc.gov/employers/upload/eeoc_self_print_poster.pdf
Created in 1828, Bureau Veritas is a global leader in Testing, Inspection and Certification (TIC), delivering high quality services to help clients meet the growing challenges of quality, safety, environmental protection and social responsibility.

As a trusted partner, Bureau Veritas offers innovative solutions that go beyond simple compliance with regulations and standards, reducing risk, improving performance and promoting sustainable development.

Bureau Veritas core values include integrity and ethics, impartial counsel and validation, customer focus and safety at work.

Bureau Veritas is recognized and accredited by major national and international organizations.