Bureau Veritas

Featured Employer
London, England, United Kingdom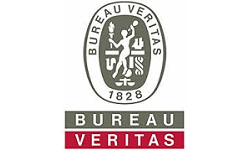 Company: Bureau Veritas
Skills: Waste Management, HVAC
Education: High School/Secondary
Employment Type: Full Time Salaried Employee
Location: London, England, United Kingdom
---
An award-winning employer
, our people are
trusted and responsible
, believing in what they do with a clear commitment to contribute to transforming the world we live in and
shaping a world of trust.
Bureau Veritas operates in a wide range of sectors, delivering Testing, Inspection and Certification services to some of the world's biggest household names. With
more than 400,000 global clients and a reputation for quality
, we are at the forefront of service and innovation.
Our people are at the heart of everything we do
, which is why we have worked hard to create a supportive and engaging working environment, which is
open and inclusive
and individuals are given the opportunity to
fulfil their potential
and really
leave their mark.
Role:
Senior WaterConsultant
Location
: Field based - UK Travel
We are looking for a Senior Consultant to join our Indoor Air and Water Quality team. The role will be involved in scheduling, surveying and providing high quality, written technical reports for survey work of high risk water systems or complex air systems on behalf of contract managers within the IAWQ business unit.
You will also provide technical leadership to a team of Environmental Consultants, and training courses to both employees and clients. In addition to absorbing new requirements within reports swiftly and aiding other team members as a mentor, to ensure report technical quality and client satisfaction.
Make an impact doing work you can be proud of at Bureau Veritas. Contribute to a global mission to enhance standards with integrity, and help us create a brighter future for our next generations, and a safer society for us all.
Responsibilities
Senior consultants will be either air, water or combined delivery specialists and as such their duties would include the following depending on their area of expertise:
Water :
Carry out legionellosis risk assessments of high risk and complex water systems (cooling towers, spa baths, water features etc.), including auditing of site records.
Carry out legionellosis risk assessments of domestic building water systems, including auditing of site records.
Produce draft schematics of high risk and basic water systems.
Carry out high level legionella compliance and gap analysis audits.
Produce written scheme and logbooks for high risk systems.
Provide technical support to clients through meetings or training when required.
Air :
Carry out assessments of air conditioning systems and environmental assessments of occupied areas in relation to indoor air quality.
Carry out inspection of kitchen extract systems in relation to hygiene and safety considerations.
Carry out hospital operating theatre validation assessments.
Carry out hygienic computer room audits.
Provide technical support to clients through meetings or training when required.
Work closely with other Bureau Veritas teams such as occupational hygiene or air quality
Combined Services
Undertake combined services to a higher competency level.
Provide technical accurate reports in all areas.
Provide clients with technical support in all areas.
Liaise with the other disciplines to ensure continued development and staying up to date with advances and changes in legislation in all areas.
Ability to train new members of the team within various disciplines and provide support and on-going training working extremely closely with the other disciplines.
General:
Deliver accredited/non accredited training courses for Bureau Veritas employees and clients.
Provide technical leadership in either air or water quality or combined services to a team of environmental consultants.
Undertake routine quality audits either through report quality check, assurance visits or report audits of consultants.
Prepare comprehensive reports including observations, recommendations and interpretation of laboratory analysis.
Arrange and carry out all work to meet with agreed company & client timescales.
Respond directly to client's requests for advice and consultancy services.
Respond directly to requests for client work and proposals.
Assist IAWQ Manager or IAWQ Technical Manager when required.
Candidate Requirements
Certificates in BOHS P901/City and Guilds W04 & P903 preferred (Water consultants only)
Membership of Water Management Society or other relevant professional body.
Significant proven experience in the field of indoor air or water quality
Extensive knowledge of relevant legislation and guidance
Extensive knowledge of cooling water treatment or HVAC systems or combined services with demonstrable experience.
Experience of providing technical training courses
Experienced in the organisation and planning of personal work load
Excellent communication skills, both verbal and written
Excellent report quality demonstrable through report/field or assurance visit audit
Please be aware that all roles within Bureau Veritas UK&I may require a DBS, Credit or Security Clearance Check.
Bureau Veritas isan equal opportunity employer. No job applicant or employee shall receive less favourable treatment because of their gender, marital or civil partnership status, sexual orientation, colour, race, ethnic origin, religion, disability or age.
Bureau Veritas operates a strict Code of Ethics that ensures the proper conduct of our day-to-day business.
Created in 1828, Bureau Veritas is a global leader in Testing, Inspection and Certification (TIC), delivering high quality services to help clients meet the growing challenges of quality, safety, environmental protection and social responsibility.

As a trusted partner, Bureau Veritas offers innovative solutions that go beyond simple compliance with regulations and standards, reducing risk, improving performance and promoting sustainable development.

Bureau Veritas core values include integrity and ethics, impartial counsel and validation, customer focus and safety at work.

Bureau Veritas is recognized and accredited by major national and international organizations.