Qatar Petroleum

Featured Employer
Qatar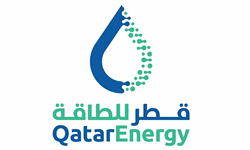 ---
Department
JOINT SERVICES OPERATIONS

Title
MARINE SAFETY ADVISOR

Primary Purpose of Job
Oversee Quality Assurance, Safety and Compliance of Marine contractors, vessels, cargo lifting & hoisting, cargo transportation and special port operations (stevedoring services), conformance of QP procedures to applicable regulation and to ensure the risk for all offshore Marine activity in the State of Qatar is kept to an acceptable level on behalf of QP and a number of other local oil companies. Develops and implements Marine safety standards and strategy based on the latest industry best practice guidelines and international safety benchmarks, and provides assurance to all offshore oil companies within the State of Qatar.

Education
• Marine Engineering or Chief Engineer Class One Certificate of Competency or Master Foreign Going - Class One Certificate of Competency.
• Bachelor Degree in a related field.

Experience & Skills
• 15 years' experience in Vessel Operations, 10 of which are in safety monitoring and improvement.
• 3 years' work experience in an offshore oil & gas company.
• Expert knowledge of Marine safety management systems.
• Strong analytical skills.
• Experienced and Certified Lead Auditor
• Accident Investigators qualification (Oil and Gas or Marine)

Qatar Petroleum is an integrated national oil company (NOC) responsible for the sustainable development of the oil and gas industry in Qatar and beyond.

Qatar Petroleum's activities encompass the entire spectrum of the oil and gas value chain locally, regionally, and internationally, and include the exploration, refining, production, marketing and sales of oil and gas, liquefied natural gas (LNG), natural gas liquids (NGL), gas to liquids (GTL) products, refined products, petrochemicals, fertilizers, steel and aluminum.
Qatar Petroleum is committed to contribute to a better future by meeting today's economic needs, while safeguarding our environment and resources for generations to come. Thriving on innovation and excellence, Qatar Petroleum is bound to the highest levels of sustainable human, socio-economic, and environmental development in Qatar and beyond.

For more information, please visit www.qp.com.qa