Bureau Veritas

Featured Employer
London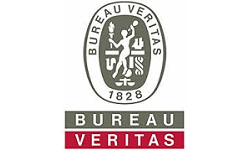 ---
An award-winning employer
, our people are
trusted and responsible
, believing in what they do with a clear commitment to contribute to transforming the world we live in and
shaping a world of trust.
Bureau Veritas operates in a wide range of sectors, delivering Testing, Inspection and Certification services to some of the world's biggest household names. With
more than 400,000 global clients and a reputation for quality
, we are at the forefront of service and innovation.
Our people are at the heart of everything we do
, which is why we have worked hard to create a supportive and engaging working environment, which is
open and inclusive
and individuals are given the opportunity to
fulfil their potential
and really
leave their mark.
Technical Service Delivery Manager - Food
Home based - London, South East or Scotland
We are looking for a Technical Service Delivery Manager to join us in delivering best in class services in the food sector. Working closely with one of our key accounts, this role will lead the service delivery of the food safety and H&S service for a leading contract food catering organisation.
You will manage delivery of the service day to day, while also delivering work on the account. You will be the first line of defence on the technical helpdesk providing support and advice, provide the primary point of contact for clients and lead and support project work. In addition to undertaking remote and where required on-site inspections, H&S audits, food complaint investigations, incident investigations and risk assessments.
This is primarily a home based role, though will involve a degree of site visits when needed.
Make an impact doing work you can be proud of at Bureau Veritas. Contribute to a global mission to enhance standards with integrity, and help us create a brighter future for our next generations, and a safer society for us all.
Responsibilities will include
Managing the day-to-day service delivery, including co-ordinating the ad-hoc and planned work, distributing the work across the team and monitoring delivery aligned to agreed timescales, KPI's and SLA's
Being the primary point of contact for clients, including work requests, status updates and queries, delivering best in class client management and relationship building.
Being the first line of defence on the Technical Helpdesk, triaging support requests, incidents, food complaints and other requests
Allocating and co-ordinating work cross the team
Escalation of issues to the management team and/or client as required
Provision of periodic reports and data analysis
Co-ordinating the Audit and regular inspection programme
Manage all aspects of the client related workload across Bureau Veritas divisions, including Corporate Social Responsibility and Construction Design Management
Ensure monthly invoices are issued within SLA; in line with process requirements, and verify collection with Credit Control
Provide remote support and occasional site support for food safety and Health & Safety Management System activities
Write risk assessments, safe system of work, client specific policies, reports, work instructions and method statements where necessary for a wide range of Food Safety and Health and Safety matters
Prepare comprehensive reports including observations, recommendations and interpretation of laboratory analysis
Investigate, produce reports and response letters for incident events including food complaints, allergic reactions and accidents (including RIDDOR level incidents).
Supporting the safe running of, and management of food safety at events.
Deliver professional and competent health and safety and food safety advice to clients.
Participate in the out of hour's on-call rota to provide technical advice and take action as required
Candidate Requirements:
Level 3 Award in Food Safety in Catering, Level 2 Foundation Certificate in HACCP and Level 3 Intermediate Occupational Health and Safety
Environmental Health Degree (preferred)
ACIEH and Tech IOSH
Experience overseeing Food Safety and Health and Safety in the Contract Catering and Corporate Office environment
Service delivery experience
Experience ensuring compliance to Food Safety and Health & Safety Legislative requirements, including site inspections and auditing
Ability to liaise with a broad range of stakeholders at all levels of an organisation
Experience with Food Safety Investigations and Complaints, accident and incident investigations and reports
Report writing and presentation
Customer/service delivery focused
Use of Microsoft Office Suite, including Excel and PowerPoint
Use of bespoke online databases
Please be aware that all roles within Bureau Veritas UK&I may require a DBS, Credit or Security Clearance Check.
Bureau Veritas isan equal opportunity employer. No job applicant or employee shall receive less favourable treatment because of their gender, marital or civil partnership status, sexual orientation, colour, race, ethnic origin, religion, disability or age.
Bureau Veritas operates a strict Code of Ethics that ensures the proper conduct of our day-to-day business.
Created in 1828, Bureau Veritas is a global leader in Testing, Inspection and Certification (TIC), delivering high quality services to help clients meet the growing challenges of quality, safety, environmental protection and social responsibility.

As a trusted partner, Bureau Veritas offers innovative solutions that go beyond simple compliance with regulations and standards, reducing risk, improving performance and promoting sustainable development.

Bureau Veritas core values include integrity and ethics, impartial counsel and validation, customer focus and safety at work.

Bureau Veritas is recognized and accredited by major national and international organizations.