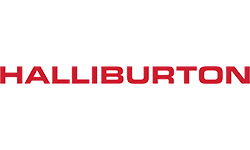 ---

BANCO DE CURRÍCULO

Procuramos as pessoas certas - pessoas que queiram inovar, realizar, crescer e liderar. Atraímos e retemos os melhores talentos investindo em nossos funcionários e capacitando-os para que se desenvolvam e desenvolvam suas carreiras. Experimente os desafios, recompensas e oportunidades de trabalhar para um dos maiores fornecedores mundiais de produtos e serviços para a indústria global de energia.

Observe:

Esta postagem tem como objetivo coletar informações do candidato para o pool de talentos da Halliburton e não é considerada uma inscrição. Ao preencher o perfil do candidato, os recrutadores terão visibilidade de suas informações para entrar em contato com você para uma futura oportunidade de trabalho relacionada. Além de fornecer suas informações nesta postagem, encorajamos você a criar um Alerta de Emprego em nosso site de carreiras. O Alerta de Emprego permite que você selecione os critérios de pesquisa para as posições que correspondem aos seus interesses. Assim que as posições forem postadas que correspondam aos seus critérios de pesquisa, você receberá uma notificação por email.

Requisitos:
Curso Técnico Completo com CFT
Mínimo de 3 anos de experiência como operador ou especialista em completação
Mínimo de 3 anos de experiência trabalhando com válvulas DHSV, Mandris de Injeção química, balanceamento de coluna, completação de areia e condicionamento

Remuneração:
A remuneração é competitiva e proporcional à experiência.

Localidade:
Macaé - RJ

Detalhes:
Número da Requisição: 89556
PSL: Completion Tools

Halliburton é um empregador de oportunidades iguais. As decisões de emprego são tomadas independentemente de raça, cor, religião, deficiência, informações genéticas, gravidez, cidadania, estado civil, sexo / gênero, preferência / orientação sexual, identidade de gênero, idade, condição de veterano, nacionalidade ou qualquer outra condição protegida por lei ou regulamento. Esta oportunidade abrange pessoas com deficiência (PCD).
About Halliburton
Founded in 1919, Halliburton is one of the world's leading providers of products and services to the upstream energy industry.
Halliburton is proud to be a services company, and our customers and investors appreciate our business model. Our strong competitive position not only comes from our geographic footprint and wide range of products and services, but also, more importantly, from the quality of our work and the dedication of our employees.
With approximately 55,000 employees, representing 140 nationalities in more than 80 countries, Halliburton touches much of the oil and gas that fuel our society.
Our Business
Halliburton comprises 14 product service lines (PSLs). The PSLs operate in two divisions: Drilling and Evaluation, and Completion and Production.
Our Consulting and Project Management PSL works across both divisions and is the spearhead of our integrated-services strategy. Its financial results are included in the Drilling and Evaluation Division. PSLs are primarily responsible and accountable for strategy, technology development, process development, people development and capital allocation.
Our Values
Integrity: Ethics and integrity are the foundation of our brand and the guiding principles for all we do.
Safety: Priority number one. We are focused on our own personal safety, as well as on the safety of others.
Collaboration: We work together with customers, and understand that everyone has a role in providing the best solution.
Competition: We compete to win, knowing that competition makes everyone stronger.
Creativity: We are resourceful. We are innovative, and strive to apply the right technology and solution every time.
Reliability: We deliver what we promise. We believe the quality of our service defines who we are.
Respect: We are honest with ourselves and with each other. We value our diverse skills and talents, and know we are stronger together as one family.
These values are our corporate DNA, the foundation for how we relate to each other and to every individual and entity with whom we interact. These are the principles that every Halliburton employee is expected to use, live by, and demonstrate on a daily basis.
Own Your Career
Our people are essential to our ability to innovate, achieve, grow, and lead. We attract and retain the best talent by investing in our employees and empowering them to develop themselves and their careers. We invest in our employees through leadership and competency development, competitive compensation plans, health benefits, work-life programs, and reward and incentive plans.
Opportunities for career development – and the tools you need to take advantage of them – are abundant. Combine those opportunities with your drive and capabilities, and your career path can go in nearly any direction you choose.
Halliburton ranked in the Global Top 10 in the 2019 Rigzone Ideal Employer Rankings - find out more here.