Saudi Aramco (ASC)

Featured Employer
Saudi Arabia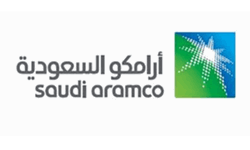 ---
Req Number: 18724BR

Position Description:
We are seeking an Oil and Gas Production Engineer specialized in well intervention operations to join Northern Area Well Completion Operations Department (NAWCOD). The department provides well services and completion activities for Aramco Oil and Gas wells in Northern Area of the Kingdom of Saudi Arabia.

The engineer will handle the complexity and activities related to gas, oil and water wells (both producers and injectors naturally or artificially), in addition to engineering consultation and investigation. You should have a background of monitoring the drilling operations, completion design, flowback/testing operations, chemical treatments, logging and interventions, hydraulic fracturing and integrity assurance to perform remedial work for production enhancement.

Minimum Requirements:
The successful candidate should have a Bachelor's degree in petroleum engineering. MS degree is desirable, but not required; intensive industry training including specialized courses and seminars is expected.

Must have at least 12 years' experience with a strong preference for 15 years' plus, including 5 years intensive field experience in well interventions particularly Coiled Tubing and Wireline operations.

Experience working in sour oil fields with high H2S concentration, onshore and offshore environments, and smart well completions. Experience with HP/HT and high rate gas wells intervention is also required.

Provide technical support of well operations, including all aspects of well interventions; well stimulation, hydraulic fracturing, well testing, well integrity and application of state-of-the-art technologies. It is also required to have strong technical capabilities in coiled tubing, electric-line and slickline conveyance.

Active in related professional societies and have achieved professional recognition through knowledge sharing webinars/seminars, publications, international professional committees' activities, etc.

Duties & Responsibilities:
The successful candidate will be expected to perform the following:

Provide centralized engineering support for all NAWCOD operations.

Ensure well intervention requirements are technically and operationally feasible and can be conducted safely.

Ensure all well interventions and testing equipment being used in NAWCOD meet jobs safety and technical requirements.

Liaise with Production Engineering to prepare activity level forecasts.

Initiate, facilitate and evaluate trial tests of new technologies.

Conduct well intervention operation audits, including service providers and personnel competency performance, to ensure compliance with the best in class practices.

Evaluate offshore vessels employed for well services operations for safety compliance and technical needs.

Monitor and evaluate condition of existing well services equipment and prepare replacement plans.

Generate and maintain Operational Instruction Manuals (OIM) for all NAWCOD operations.

Monitor NAWCOD well intervention performance and issue technical reports, accordingly.

Evaluate and recommend modifications of operational procedures for continuous improvement in safety and efficiency.

Prepare and disseminate best practices as well as conduct technical training and awareness sessions.

About us:
Saudi Aramco's Exploration & Producing (E&P) business line oversees the world's largest reserves of conventional crude oil, and the fourth-largest reserves of natural gas. The Company's reserves portfolio include Ghawar, the world's largest onshore oil field, and Safaniya, the largest offshore field. Company geologists are actively seeking additional reserves in many areas of the Kingdom, offshore in the Gulf and the Red Sea and onshore in the deserts and mountains. Petroleum engineers and earth scientists in E&P work with cutting-edge technology to manage and produce these reserves, including 3D visualization, reservoir simulation and remote geosteering of multilateral wells. The Company's Exploration and Petroleum Engineering Center, or EXPEC, is home to one of the industry's most powerful computer centers. Research and development into subsurface upstream technology is conducted at the EXPEC Advanced Research Center. For more than two decades in a row, Saudi Aramco has been ranked the No. 1 oil company in the world by Petroleum Intelligence Weekly, a testament to the dedication and professionalism of the men and women of Exploration & Producing.
Every day, our multinational team of more than 70,000 people combines passion, purpose, and performance to achieve a common objective: unlocking the full potential of the Kingdom's resources to create more value for our company and more opportunities for people at home and around the globe.
Join us at Saudi Aramco.
Saudi Aramco is ranked in the Global Top 10 in Rigzone's 2019 Ideal Employer Rankings - find out more here.