Bureau Veritas

Featured Employer
Owings Mills, Maryland, United States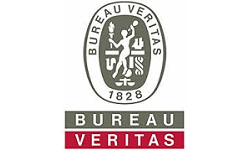 Company: Bureau Veritas
Skills: Accounting, Student / Recent Grad, Machinist
Experience: 2 + Years
Education: Bachelors/3-5 yr Degree
Employment Type: Full Time Salaried Employee
Location: Owings Mills, Maryland, United States
---
A WORLD LEADER IN TESTING, INSPECTION & CERTIFICATION SERVICES
Bureau Veritas offers dynamic, exciting employment opportunities with an attractive salary/benefit package and an opportunity to play a vital role with a global organization. If you would enjoy working in a dynamic environment and are looking for an opportunity to become part of a stellar team of professionals, we invite you to apply online today.
Bureau Veritas is an Equal Opportunity Employer, and as such we recruit, hire, train, and promote persons in all job classifications without regard to race, color, religion, sex, national origin, disability, age, marital status, citizen status, sexual orientation, genetics, status as a protected veteran, or any other non-job-related characteristics.
This position is responsible to ensure equal opportunity in employment in that all persons are treated equally and on the basis of merit, in decisions regarding selection, placement, promotions, training, work assignments, transfers and other personnel actions.Owings MillsMaryland
You will be primarilyresponsible for...
... performing a variety of financial and administrative accounting duties, including creating and submitting invoices, reconciling client accounts, preparing and posting journal entries, and assisting with semi-annual and annual audit preparation. In addition to supporting business needs, Bureau Veritas's Building, Assessments & Project Management (BAPM) division's Accounting Team likes to crush accountant stereotypes by having fun and laughing the day away. As part of the team, you will have the opportunity to participate in team building activities whether it be a virtual happy hour, birthday celebration or a team dinner.
WE are looking for YOU if you embody our team's core values...
Honest and Caring -
Our employees are family-spread throughout the country. Whether it's hosting regional get-togethers, sharing photos, or having heart-to-heart conversations with coworkers, we treat one another with genuine respect and care.
Here, We Grow! -
It's a simple philosophy. Promote the personal growth and development of your team members, and you get a stronger, more efficient team. At BAPM, we pride ourselves on our flexibility to open doors for our people, allowing them to fully employ their talents and interests.
Crazy Accountable -
There's no finger pointing at BAPM. From start to finish, we take pride in our work and are the first to claim it-or correct it-so everything we produce meets our BAPM standard of excellence.
Passion for Excellence -
We don't rest until the job is done right, on time, and our clients are 100% satisfied.
Simplify Mind-Numbing Complexity
-
500 hotels that need environmental and engineering assessments? 3,000 stores that need to be measured and fitted for special equipment? No problem. With BAPM's scalable systems and processes in place and our hundreds of experts nationwide, we gladly take the burden of complexity off our clients' shoulders and make it just another great day at BAPM.
Work Seriously & Live Playfully
-
All work and no play? Not at BAPM. We strive to strike the balance between the two-even if it means incorporating the occasional foam rocket battle and impromptu ping pong games into our workday
.
Open and Inclusive
- We believe in the strength of diversity.
YOU are looking for US if...
... you are looking for an opportunity to become an integral part of an innovative team that emphasizes respect, honesty, and accountability. You are looking for us if you want to enter an environment that fosters personal and professional growth with limitless possibilities for development and advancement. You are looking for us if you enjoy a fast-paced, work-hard play-hard environment working with industry experts who are also awesome people!
We are committed to providing our employees a flexible work environment with equal opportunity for learning and personal growth. At BUREAU VERITAS, we are honest & caring-
above all
, crazy accountable, passionate for excellence, seriously working & playfully living! Here, we grow! If this sounds like you, join the BUREAU VERITAS team!
(now here's the stuff our HR department makes us say)
ESSENTIAL DUTIES AND RESPONSIBILITIES
include the following. Other job-related duties may be assigned in conformance with state and federal regulations.
Maintains Accounts Receivable functions including, but not limited to, daily billing, credit requests, cash receipts, client account reconciliations, resolution of unidentified payments, client refund requests.
Invoice creation (services & expenses)
Review expense & labor detail reports for unbilled expenses and revenue/expense alignment
Administrative duties - filing, assist other accounting staff with invoice submissions, invoice support documentation
Reviews outstanding AR and works with collections to collect from our clients
Meets with the team to continuously improve processes working to find efficiencies
Prepare assigned month-end and year-end close adjustments.
Assist with semi-annual and annual audit preparation.
Assist management and accounting team with special projects and other ad hoc requests.
Is familiar with GAAP
Acts as an accounting generalist, assisting across all functions of accounting.
Communicates with BAPM teammates about accounting related issues.
Protects operations by keeping company information confidential.
Delivers outstanding customer service through timely response and proactive solutions to clients needs.
Demonstrates BV's guiding principles in support of the company's strategic goals.
Follows all documented policies, Standard Operating Procedures, and Work Instructions applicable to the position and support of BV's quality standards.
Maintains safe and clean work area by complying with all procedures, rules, and regulations.
May be required to work overtime with prior authorization from supervisor.
QUALIFICATIONS:
To perform this job successfully, an individual must be able to perform each essential duty satisfactorily. The requirements listed below are representative of the knowledge, skill, and/or ability required. Reasonable accommodations may be made to enable individuals with disabilities to perform the essential functions .
Education and/or Experience: 2- or 4-year degree with concentration in accounting is preferred but not necessary. Equivalent experience will be accepted in lieu of a college degree. Proficiency in Microsoft Excel is a plus.
Other Qualifications: good verbal and written communications skills; good analytical skills and detail-oriented; ability to perform multiple tasks in a fast-paced environment; strong time management skills and ability to adhere to deadlines while maintaining accuracy; willing to challenge and ask questions; driven to achieve; ability to work independently, as well as in a team environment.
PHYSICAL DEMANDS:
The physical demands described here are representative of those that must be met by an employee to successfully perform the essential functions of this job. Reasonable accommodations may be made to enable individuals with disabilities to perform the essential functions.
While performing the duties of this job, the employee is frequently required to sit; use hands to finger, handle, or feel; and talk or hear. The employee is occasionally required to stand, walk, and reach with hands and arms. The employee must occasionally lift and/or move up to 10 pounds. Specific vision abilities required by this job include close vision, distance vision, and ability to adjust focus.
WORK ENVIRONMENT:
The work environment characteristics described here are representative of those an employee encounters while performing the essential functions of this job. Reasonable accommodations may be made to enable individuals with disabilities to perform the essential functions.
The noise level in the work environment is usually moderate.
EEO/AAE: Bureau Veritas is an Equal Opportunity Employer. M/F/V/D are encouraged to apply. All qualified applicants will receive consideration for employment without regard to race, creed, color, religion, alienage or national origin, ancestry, citizenship status, age, disability or handicap, gender, marital status, protected veteran status, sexual orientation or any other characteristic protected by law. All qualified applicants, including individuals with disabilities, "disabled Veterans", or Veterans with service-connected disabilities, are encouraged to apply. We value the service Veterans have given to our country and we strongly support the hiring of returning Service Members. Nothing in this job description restricts management's right to assign or reassign duties and responsibilities to this job at any time.
If you are an individual with a disability and you would like us to assist you with searching the Careers Page site for employment opportunities and/or assistance with completing your profile and application, please contact us at 1-888-357-7020 or email us with your request to
USinfor@us.bureauveritas.com
We are happy to assist you and encourage you to consider Bureau Veritas for your next great career opportunity!
If you would like additional information regarding Bureau Veritas' federal obligations in regards to equal employment opportunity, please click the link below:
http://www1.eeoc.gov/employers/upload/eeoc_self_print_poster.pdf
Created in 1828, Bureau Veritas is a global leader in Testing, Inspection and Certification (TIC), delivering high quality services to help clients meet the growing challenges of quality, safety, environmental protection and social responsibility.

As a trusted partner, Bureau Veritas offers innovative solutions that go beyond simple compliance with regulations and standards, reducing risk, improving performance and promoting sustainable development.

Bureau Veritas core values include integrity and ethics, impartial counsel and validation, customer focus and safety at work.

Bureau Veritas is recognized and accredited by major national and international organizations.