Crosby Energy Services
Santa Fe Springs, California, United States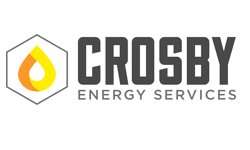 Company: Crosby Energy Services
Skills: Field Service Tech, Production Operator
Experience: 3 + Years
Education: High School/Secondary
Location: Santa Fe Springs, California, United States
---
Description
The Lease Operator is responsible for monitoring and reporting on production and other pertinent well information and provides maintenance on production equipment. The position applies basic and some advanced skills to perform routine and complex operations using tools and equipment appropriate for the energy industry. Applies a general understanding of the technical concepts, practices, procedures, and has a general understanding of the industry standards and government regulations related to the oil and gas industry. The operator must have the willingness to comply with company practices, procedures, and policies.
Crosby Expectations:
A successful candidate will exhibit characteristics that support the following:
Safety Awareness
Work Ethic
Technical Skill
Customer Focus
Open Communication
Implementing Vision and Values
Job Duties:
Non-scheduled call-outs outside normal business hours can be expected.
Types of well include flowing, beam pump (with electronic pump-off controller), plunger lift, water injection and water disposal.
Types of facilities include production tank batteries, flowlines, LACT (lease automatic custody transfer) facilities, water injection plants, natural gas compression, cathodic protection, and metering devices (electronic gas measurement and others).
Job is to be performed employing safe work practices while utilizing acceptable environmental procedures to maximize earnings while minimizing costs on assigned oil and gas producing properties.
Daily monitoring of multiple well sites by vehicle.
Test, calibrate, and troubleshoot equipment and mechanical problems.
Perform mandatory paperwork required by the customer and regulatory agencies.
General housekeeping and field maintenance.
Requirements
Qualifications:
3+ years in a Lease Operator, Production Operator, Pumper position.
Strong working knowledge of oil and gas production operations
Strong Computer Skills
High School Grad or GED. Some college or technical training preferred
Valid U.S. Driver's License with an acceptable driving record
Must have a high school diploma or equivalent.
Must meet and maintain eligibility requirements to drive a company vehicle.
Must pass a background check and a drug screen.
Must pass a company physical.
Must have a general knowledge of safe oil and gas production operations.
Must have an interest in gaining knowledge of engineering principles and an understanding of subsurface and surface equipment and operations.
Must be able to perform simple mathematic calculations, have a good mechanical aptitude, good writing skills, good computer skills, good safety, and driving record.
Must be dependable and have the ability to work overtime, if necessary.
Must be able to work in the United States without the assistance of sponsorship.
Crosby Energy Services offers competitive pay, paid time off, paid holidays along with a benefits package including health, dental, vision, life insurance & short and long term disability
As part of the hiring process, the Company reserves the right, consistent with all applicable federal, state and local law, to conduct certain pre-employment screening, which includes but may not be limited to, certain job-related medical examinations, drug and alcohol testing, background checks, and gathering of motor vehicle reports and incidents for positions requiring driving on Company business or in a Company vehicle. Crosby Energy will review the results of those inquiries on an individualized basis as part of its overall decision-making process
Summary
This position is responsible for oil and gas well operations, well testing, operating and maintaining field equipment and facilities, surveillance of general field operations and maintenance of various databases regarding production and operations.