Core Lab

Featured Employer
Aberdeen, United Kingdom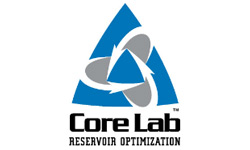 ---
TECHNICAL ADVISOR, EUROPE / MIDDLE EAST / AFRICA

SUMMARY

Identify sales opportunities for the Owen Oil Tools product offerings and provide sales and technical support for both customers and Owen Oil Tools operations group in line with the Company's overall business strategy and objectives.

PRINCIPLE ACCOUNTABILITIES & DUTIES
Actively ensures that his/her own health & safety as well as those of others is always preserved.
Ensures full awareness of and compliance with, the requirements of all relevant Company/Customer HSE Handbooks, procedures and emergency protocols.
Identify potential customers within Area of Responsibility; once identified, ensure customers receive promotions of Company products/services, sales quotes
In the process of promoting, exposing, and creating awareness of Owen's product line, learn the client's technical requirements and provide technical solutions to meet their needs.
Provide technical support for existing customers. Ensure customers receive ongoing support that meets their requirements.
Provide technical support to Company operations and business development within the Area of Responsibility.
The role involves frequent travel to customer sites in order to attend sales/technical meetings.
Manage, motivate and coach direct reports and other support personnel. Ensure compliance with Company policy rules and regulations. Maintain efficient and harmonious employee-employer relations.
Support operations and support personnel to carry out the day-to-day business needs and develop employees for future responsibility within the organization.
Develop and maintain relationships with key customers and suppliers so that Area of Responsibility can meet its objectives.

ORGANISATION

Immediate Supervisor(s) Line: Regional Manager

JOB CONTEXT AND MAIN ACTIVITIES

The job holder has direct accountability to support all operations within Area of Responsibility, ensuring costs are controlled (products, equipment, maintenance, etc.). Employee must maintain a close working relationship with Engineering, Shipping and Compliance departments ensuring that a high level of communications in support of business activities. Employee must ensure Area of Responsibility is effectively supported to meet the forecast business generated from sales. Employee ensures that the required level of operational/technical experience is maintained, and adequate training of staff is carried out. Employee will participate in budget and business planning process. Financial and Employee development goals and objectives are set jointly by the Management and employee. Performance against the plan and development goals will monitored and reviewed to meet the changing needs of the employee and business unit.

Employee will provide reports to Management to keep team up to date of all activities.

DECISION MAKING AUTHORITY/LEVEL OF SUPERVISION REQUIRED

Employee may be required to participate in Decisions relating to best use of Company's resources, interpretation of policy, day-to-day management of operations and business development activities.

RELATIONSHIPS

Regional Business Development Management and Owen Senior Managers to ensure required level of base support and selected clients and suppliers. Owen and Core Lab. Operational and Country Managers to ensure consistency throughout the Region.

JOB CHALLENGES
The evaluation of all activities within the Area of Responsibility covering a variety of products, and some limited services, so that decisions on the current and future direction of the business best meet the Company's overall objectives.
The support and co-ordination of all activities within the Area of Responsibility while at the same time ensuring functional managers provide the relevant support require

EDUCATION/ EXPERIENCE

Candidate should have a degree in mechanical, geophysical or petroleum engineering. Alternatively, a degree in business management and a min of 7 years industry related experience. Minimum of 2 years in a management position Candidates with a min of 10 years operations experience considered. Job holder will have a specialty gained from engineering or extensive field experience. Must have a high level of organizational, supervisory and communication skills.
Core Laboratories is a leading provider of proprietary and patented Reservoir Description and Production Enhancement.
Located with over 70 offices in more than 50 countries in every major oil-producing province in the world. Core Laboratories remains dedicated to providing the technology our client's need to enhance their production. We continue to develop and acquire technologies that complement our existing products and services, and we disseminate these technologies throughout our global network.
Our Clients are the world's largest major, national and independent oil companies. Core Laboratories' reservoir optimization technologies are used to increase total recovery from existing fields. Our services enable our clients to optimize reservoir performance and maximize hydrocarbon recovery from their production fields.
Core Laboratories has taken extensive measures to ensure the services and data provided by all of our worldwide companies are of the highest quality and integrity. Our commitment to applying and developing new technologies to optimize reservoir performance is unsurpassed in the oilfield service industry. This commitment to technology and to our client's bottom line makes Core Laboratories, The Reservoir Optimization Company™.
Our Culture has been defined by over 70 years of business built on the principles of integrity and ethical conduct in the support of our clients. Our continuing primary goal is "to produce a quality product on time at a competitive price" in a manner consistent with these principles. The integrity of our company and ability to provide quality products and services to our clients are the essence of our business.
These same ethical standards are what we expect from our employees. We could not accomplish the extraordinary results we have in our past and will in our future without talented and dedicated employees – such as we have now.
It is the talented and dedicated employees that have positioned Core Laboratories as the leading provider of reservoir- optimizing technologies. You can feel and see this in our culture. Core Laboratories strives to create an environment for our employees so they can advance in their careers enabling both the company and its employees to build value. Our inclusive culture thrives on team-work and mutual respect for our differences. There are opportunities for everyone to grow.