Bureau Veritas

Featured Employer
Irvine, California, United States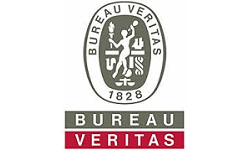 ---
A WORLD LEADER IN TESTING, INSPECTION & CERTIFICATION SERVICES
Bureau Veritas offers dynamic, exciting employment opportunities with an attractive salary/benefit package and an opportunity to play a vital role with a global organization. If you would enjoy working in a dynamic environment and are looking for an opportunity to become part of a stellar team of professionals, we invite you to apply online today.
Bureau Veritas is an Equal Opportunity Employer, and as such we recruit, hire, train, and promote persons in all job classifications without regard to race, color, religion, sex, national origin, disability, age, marital status, citizen status, sexual orientation, genetics, status as a protected veteran, or any other non-job-related characteristics.
This position is responsible to ensure equal opportunity in employment in that all persons are treated equally and on the basis of merit, in decisions regarding selection, placement, promotions, training, work assignments, transfers and other personnel actions.IrvineCalifornia
Summary/objective
The California Certified Access Specialist (CASp) provides Access Compliance Peer Review services of the Design Team's proposed construction documents through field inspection of completed construction for compliance with State and Federal regulations, client design criteria, and project construction documents.
Primary functions
The CA Certified Access Specialist (CASp) will work directly with assigned staff of architects, engineers, other design professionals, and project management teams to ensure that all required CASp services are delivered at the highest quality possible. The CA Certified Access Specialist (CASp) reports internally to the President. The CA Certified Access Specialist (CASp) will:
Essential functions
Assemble access compliance surveys for execution which include planning, supporting project delivery methods, scheduling, and budgeting
Perform access compliance design review of various phases of construction documents for conformance with access compliance codes, standards, regulations, and client requirements unique to project type
Manage and train project teams and schedule access compliance field inspections of multiple ongoing construction projects at various locations throughout the State of California
Perform access compliance field inspections of multiple construction projects at various locations throughout the State of California
Prepare and issue access compliance field inspection reports using FileMaker program on an iPad
Perform access compliance review of, and construction phase submittal documents such as Construction Bulletins, Requests for Information, and Project Submittal documents for Title II, Title III, publicly funded housing including TCAC, LA HCID housing programs
Review architectural/engineering plans and specifications for compliance with accessibility codes including ICC A117.1, ADAS, FHADM, and UFAS
Provide technical ADA and CBC access compliance support for new construction, addition, alteration, and repair projects
Support and participate in the development and execution of access compliance program objectives and standards
Review of civil engineering public right-of-way plans
Supervisory responsibilities
Required to supervise direct reports such as entry level engineers, experienced ADA field data collectors, data analyst
Work environment
Prolonged periods of sitting at a desk and working on a computer.
Must be able to lift up to 15 pounds at a time.
Physical demands - none; office environment
Travel required
This position requires travel to multiple locations throughout the State of California as needed and will vary based on projects
Required education and experience
Registered with California DSA as a Certified Access Specialist (CASp)
Strong working knowledge of ADA Title II and Title 24 California Building Code and a demonstrated commitment to the access compliance field
Knowledge of design and construction processes, including contract administration
Knowledge with proposal writing and interview/presentations
Minimum of 10 of years' experience in associated field
Preferred education and experience
Licensed Architect or Civil Engineer is preferred
Strong work ethic and the ability to work independently with minimal supervision is highly desirable
ICC Accessibility Plan Review and Inspection
Additional eligibility requirements
Proficient with Microsoft Office Suite or related software, pivot tables, charts, etc.
Other duties
Please note this job description is not designed to cover or contain a comprehensive listing of activities, duties or responsibilities that are required of the employee for this job. Duties, responsibilities and activities may change at any time with or without notice.
If you are an individual with a disability and you would like us to assist you with searching the Careers Page site for employment opportunities and/or assistance with completing your profile and application, please contact us at 1-888-357-7020 or email us with your request to
USinfor@us.bureauveritas.com
We are happy to assist you and encourage you to consider Bureau Veritas for your next great career opportunity!
If you would like additional information regarding Bureau Veritas' federal obligations in regards to equal employment opportunity, please click the link below:
http://www1.eeoc.gov/employers/upload/eeoc_self_print_poster.pdf
Created in 1828, Bureau Veritas is a global leader in Testing, Inspection and Certification (TIC), delivering high quality services to help clients meet the growing challenges of quality, safety, environmental protection and social responsibility.

As a trusted partner, Bureau Veritas offers innovative solutions that go beyond simple compliance with regulations and standards, reducing risk, improving performance and promoting sustainable development.

Bureau Veritas core values include integrity and ethics, impartial counsel and validation, customer focus and safety at work.

Bureau Veritas is recognized and accredited by major national and international organizations.