Baker Hughes

Featured Employer
Mumbai, Maharashtra, India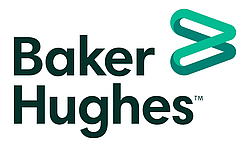 ---
Role Summary:

Baker Hughes has a new opportunity for Lead Data Engineer to join the team in Mumbai, India.

Essential Responsibilities:
Work independently and contributes to the immediate team and to other teams across business.
Work on enterprise-scale / complex project that require you to connect the business needs and domain with technical knowledge.
Architect, design, optimize and implement data infrastructure and data engineering framework/solution. Collaborate with cross functional team of software developers & Data Scientist for its efficient integration with the application.
Lead database technology evaluation options and propose best schema/design/optimizations for a database to meet the functional and non-functional requirements of the application.
Implement processes and systems to monitor data quality, reliability and security
Develop and maintain scalable data pipelines and builds out new API integrations
Perform data analysis required to troubleshoot data related issues.
Perform variety of in-depth data analysis, data modeling, and data design tasks on complicated datasets with potentially complex data integration scenarios.
Create data infrastructure to support label collection, enable feature engineering, building training data, etc
Develop backend services. Open to work on any language / script / technology as per the project need.
Lead the team and provide technical coaching, reviews & guidance for building efficient data intensive solutions while being hands-on.
Enable use of tools & frameworks for accelerated development.
Implement and promote best practices for scalable and maintainable code.
Expert in breaking down problems and estimate time for development tasks.
Demonstrates the ability to make informed technology choices after due diligence and impact assessment.
Understands whole product, its modules and the interrelationship between them while being an expert in the assigned component or module.
Helps in designing interfaces and information exchange between modules. Serves as subject matter expert (SME) on one or more major modules.
Possesses advanced domain knowledge and shows great customer focus.
Demonstrates clarity of thinking to work through limited information and vague problem definitions

Qualifications/Requirements:
Bachelor's Degree in Computer Science or "STEM" Majors (Science, Technology, Engineering and Math).
8+ years of hands-on experience in building data centric services, data warehouse and data engineering framework/Solutions.

Desired Characteristics:
Proficiency in data engineering concepts & platforms (Spark, Kafka, DASK, Hadoop, etc).
Proficiency in designing and building the data pipelines, data model, data storage & real-time/batch processing that is efficient for Analytics pipeline.
Ability to design and develop data engineering solutions that are efficient for analytics & BI applications while working with the cross-functional team of Software Developers/Architects and Data Scientists.
Ability to derive data requirements, translate raw data into analysis-ready datasets, etc by understanding and applying business and domain knowledge & the consuming application/system.
Proficiency in SQL /NoSQL Databases, basic & advanced database concepts.
Experience in dealing with high volume of data, timeseries data, variety of data, unstructured data, etc.
Awareness of frameworks/applications like MLFlow, Apache Beam, Flowable.
Experience with libraries like Numpy and Pandas.
Awareness of basic concepts of Data Science like data preparation, feature engineering, EDA, etc that influences data engineering.
Experience in data warehousing principles and processes.
Proficient in at least one of the programming languages (Java, .Net, Node). Knowledge of python is desired but not must.
Ability to learn new technologies and take on hands-on development work as per business priorities.
Knowledge of running ETL pipeline on GPUs is desired but not must.
Knowledge of AWS or Azure services, docker/Kubernetes is desired but not must.

Locations:

Mumbai, India

This is your opportunity to learn more, do more, live the career you have imagined and be part of a truly diverse organization

About Us:
With operations in over 120 countries, we provide better solutions for our customers and richer opportunities for our people. As a leading partner to the energy industry, we're committed to achieving net-zero carbon emissions by 2050 and we're always looking for the right people to help us get there. People who are as passionate as we are about making energy safer, cleaner and more efficient.

Join Us:
Are you seeking an opportunity to make a real difference in a company that values innovation and progress? Join us and become part of a team of people who will challenge and inspire you! Let's come together and take energy forward.

Baker Hughes Company is an Equal Opportunity Employer. Employment decisions are made without regard to race, color, religion, national or ethnic origin, sex, sexual orientation, gender identity or expression, age, disability, protected veteran status or other characteristics protected by law.