Bureau Veritas

Featured Employer
Channelview, Texas, United States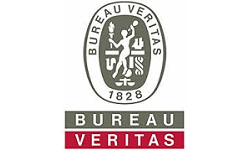 ---
A WORLD LEADER IN TESTING, INSPECTION & CERTIFICATION SERVICES

Bureau Veritas offers dynamic, exciting employment opportunities with an attractive salary/benefit package and an opportunity to play a vital role with a global organization. If you would enjoy working in a dynamic environment and are looking for an opportunity to become part of a stellar team of professionals, we invite you to apply online today.

Bureau Veritas is an Equal Opportunity Employer, and as such we recruit, hire, train, and promote persons in all job classifications without regard to race, color, religion, sex, national origin, disability, age, marital status, citizen status, sexual orientation, genetics, status as a protected veteran, or any other non-job-related characteristics.

This position is responsible to ensure equal opportunity in employment in that all persons are treated equally and on the basis of merit, in decisions regarding selection, placement, promotions, training, work assignments, transfers and other personnel actions.ChannelviewTexas

Samples grain and assist in laboratory tests to determine physical characteristics for quality control on incoming and outgoing grain.

Operations
Performs sampling and assist in analysis to determine physical characteristics of agricultural grains according to US Grain Standards - following the SOPs / Work Instructions and official US Grain Standards.
Performs or assist in laboratory testing to determine physical and safety characteristics of grain.
Monitors supplies and equipment.
Reviews data for accuracy and completeness prior to release to client.
Works with staff and Management to reduce non-conformances.
Understands and follows our EHS Policy as well as the Occupational Health and Safety Act.
Ensures hazard assessments and critical task analysis are done within their area of responsibility.
Suggest changes in present procedures, which could improve efficiency, productivity, etc.
Documents method changes and new methods in Standard Operating Procedures (SOPs), Works Instructions (WIs), and Management of Change (MOC).
Provides general support to other departments as required.

Corporate
Elevates significant and complex resource issues to Manager.
Acts as a positive change agent in supporting Bureau Veritas's new initiatives (operational and cultural).
Adheres to Bureau Veritas Code of Ethics Policy.
Supports and complies with all Bureau Veritas policies, Quality System and Health & Safety program.
Participates/performs, when requested in Departmental and Health & Safety meetings.
Participates/performs, when requested in internal and external audits.
Keeps work area clean, neat and organized.
Maintains training records and relevant qualifications.
All other responsibilities as assigned.

Minimum Qualifications :
Experience in sampling and handling of grain products, minimum 1 years
TWIC card holder, or ability to obtain.

Education :

Leadership Skills :
Ability to deal with different situations and personalities.
Good team building, training, and coaching skills.
Good interpersonal skills.

Skills :
Ability to use hands, visual, scent for evaluation of grain. Manual dexterity with hands.

Attributes :
Excellent communication skills - both written and verbal.
Flexibility to deal with different situations and personalities.
Positive outlook with an ability to work in a fast-paced environment.
Works under pressure to meet changing deadlines and shifting priorities.
Good time-management, communication, multi-tasking and priority setting skills.
Adapts to a changing environment.
Works both independently and as part of a team.
Detail orientated record keeping skills.
Learns quickly and has good interpersonal skills
Computer Skills :
Microsoft office suite

Internal: Operations team, Quality Assurance, Human Resources, peers for support and information
May involve long periods of sitting or standing. At times employee may need to go outside and work in hot or rainy weather conditions.
Noise level is moderate to loud.
Environment is often dusty from grain particles.
Some moving mechanical parts.
Some lifting and carrying (Frequently lifting 5-10 kg and up to 50kg occasionally).

Requires flexible working hours. Weekend work may be assigned on rotational basis as and when needed

If you are an individual with a disability and you would like us to assist you with searching the Careers Page site for employment opportunities and/or assistance with completing your profile and application, please contact us at 1-888-357-7020 or email us with your request toUSinfor@us.bureauveritas.com We are happy to assist you and encourage you to consider Bureau Veritas for your next great career opportunity!

If you would like additional information regarding Bureau Veritas' federal obligations in regards to equal employment opportunity, please click the link below:

http://www1.eeoc.gov/employers/upload/eeoc_self_print_poster.pdf
Created in 1828, Bureau Veritas is a global leader in Testing, Inspection and Certification (TIC), delivering high quality services to help clients meet the growing challenges of quality, safety, environmental protection and social responsibility.

As a trusted partner, Bureau Veritas offers innovative solutions that go beyond simple compliance with regulations and standards, reducing risk, improving performance and promoting sustainable development.

Bureau Veritas core values include integrity and ethics, impartial counsel and validation, customer focus and safety at work.

Bureau Veritas is recognized and accredited by major national and international organizations.