Bureau Veritas

Featured Employer
Home based , United Kingdom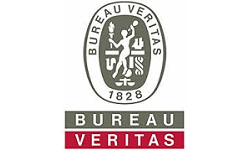 ---
Bureau Veritas is a
global leader in Testing, Inspection and Certification (TIC)
, delivering high quality services to help clients meet the growing challenges of quality, safety, environmental protection and social responsibility. Since 1828 we offer innovative solutions that go beyond simple
compliance with regulations and standards
, reducing risk, improving performance and promoting sustainable development.
Our core values include
integrity
and
ethics
,
impartiality, customer focus
and
safety at work
and are Top Employer for the seventh consecutive year.
Role Purpose:
Sector Leader position covering UK and Ireland Certification to meet individual sales target through large contracts across sectors (circa 3mGBP) along with appropriate pipeline growth (2.5 x target) and maintenance.
To do this within agreed large sector accounts - both new and upsell - and with CER BU Director help to set, implement and direct sales strategy for UK Certification ; SP25 .
Take responsibility for sales/revenues in UK CER and accounts and individually. To also help to co-ordinate sales direction in mid/mass market through matrix training, and farming of supplier audits to support Vertical Direction. The UK Certification Market Sector Leader will have responsibility to also ensure creation of sustainable sales channels which harvest on sales, through partnerships, frameworks, joint ventures and memberships.
Main Duties and Responsibilities:
Delivers individual sales performance and appropriate activity KPI circa £3m p/a and commensurate pipeline.
Establishes sales strategies to develop business in vertical personally and wider through a deep understanding of the clients business needs in this market, and marketplace trends both on the horizon and within competing Certification Bodies.
Steersand coordinates UK CER tribe / network for large opportunities and takes lead for implementation of large international frame agreements, and also to replicate in UK, creating supplier audit frames that can be farmed by all of the salesforce. Ensures that mix of UK sites in UK Large Contracts increases with appropriately targeted number of days to deliver annually.
Is directly responsible for the SP25 revenue growth target for UK CER - ensuring individual requirements are dealt with, whilst also ensuring through framework/ supplier/ training handoffs into mid/ mass marketplace create great levels of efficiency and subsequent operating profit.
Ensures his/her individual pipeline/opportunities and sales matches SP25 expectations and managed on local CRM (AWI and SFDC).
Creates, develops and implements strategies which ensure a healthier mix of 2nd party audit/supplier audit through framework creation, supplier audit programme focus.
Ensures UK CER training marketplace share increases and training delivery programmes into large CER are bundled with BIONE auditing solutions.
Develop Marketing/ Seminar material for UK CER - delivering and hosting seminars across vertical sectors, increasing UK CER brand exposure.
Aligns the bidding process for CER UK , ensures quality of tenders and alignment with strategy for individual tenders - or others that other salespeople are working on.
Experience & Skills Required:
5 years successful selling in UK CER/ TIC
Demonstrable senior sales track record; with example large client accounts within CER managed over the last 2 years
Ability to manage a complex selling environment where objectives between the client and BV may not always be aligned.
High degree of executive presence; proven ability and experience to operate effectively at senior management and C-executive levels.
High competence Excel, PowerPoint and excellent communication skills (oral and written)
Ability to position BV as a global player
Capacity to connect internationally at BV with people from same market sector
Ensure additional client demands are translated into agreed service improvements: identify, pursue and personally close strategically meaningful contract opportunities
Qualifications:
English written & spoken
High Level Solution Sales Training/ Account Management Training
Deep and demonstrable understanding of UK CER offering, and ability to position and
Senior Level (Miller Heiman) sales training
Experience of directing Marketing within UK CER
Please be aware that all roles within Bureau Veritas UK&I may require a DBS, Credit or Security Clearance Check.
Bureau Veritas isan equal opportunity employer. No job applicant or employee shall receive less favourable treatment because of their gender, marital or civil partnership status, sexual orientation, colour, race, ethnic origin, religion, disability or age.
Bureau Veritas operates a strict Code of Ethics that ensures the proper conduct of our day-to-day business.
Created in 1828, Bureau Veritas is a global leader in Testing, Inspection and Certification (TIC), delivering high quality services to help clients meet the growing challenges of quality, safety, environmental protection and social responsibility.

As a trusted partner, Bureau Veritas offers innovative solutions that go beyond simple compliance with regulations and standards, reducing risk, improving performance and promoting sustainable development.

Bureau Veritas core values include integrity and ethics, impartial counsel and validation, customer focus and safety at work.

Bureau Veritas is recognized and accredited by major national and international organizations.