North Oil Company

Featured Employer
Qatar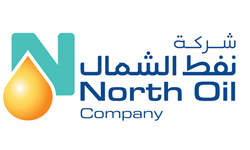 Company: North Oil Company
Skills: Purchasing
Experience: 6 + Years
Education: High School/Secondary
Location: Qatar
---
ACCOUNTABILITIES
To manage purchasing processes delivering best quality in time and at the optimal cost for NOC
To participate in the improvement of purchasing practices
To mentor members of his/her team, and when possible other local staff
To successfully prepare, negotiate and administer a broad range of complex, technical and high value/risk purchases
To ensure the Partners' Entities requirements satisfaction to avoid any shortages of equipment

ACTIVITIES

The Job holder liaises with Partners Entities and contributes to the processes and communication of the purchasing entity described below:
Contribute to the issue of the Procurement Planning and help to prioritize the purchasing workload
Prepare Contract Committee documents and participate with Partners' Entities for the presentation of RTAs
Inform requesters during the preparation phase, purchase and commitment follow-up as per the E&P supply chain fundamentals
Work in Duet with one or several Partners' Entities and ensure efficiency of Duets/Triplets
Follow-up, analyze and know the markets, participate to the follow-up, and evaluation of suppliers with Partners' Entities
Contribute to reporting Key Performance Indicators for the purchasing activities of his/her team
Use and enrich Market Intelligence information,
Participate to the good use of e-sourcing tools
Identify or participate to Best Practices, propose Return of Experience to the Head of Purchasing
Utilize frame agreements FALTC signed by shareholders

The Job holder ensures the proper execution of purchasing operations (under the responsibility of his/her team leader or head of purchasing) by performing the following activities:

Handle the reception of purchase requisitions:
Receive PRs coming from Partners' Entities via the Head of Purchasing or the Team Leader
Participate in planning's phases of the needs (SOR) in duet with Partners' Entities
Analyze all Purchase Requisitions (PR) expressed by Partners' Entities to ensure that adequate material specification, budget authorizations and relative cost centers have been provided to finalize S.O.W
Propose the bidder lists according to the nature of the requests
Group requisitions to reduce process costs, compile tender packages and organize call for tender / request for quotation, invitations to bid
Answer to tenderers' requests for clarification
Study, compare and evaluate offers in order to have the most economical and contractual advantageous conditions
Organize and lead negotiations with suppliers associated with award and performance of POs
Issue RTAs in Duet with Partners' Entities in charge of the request
Establish corresponding contractual documents: purchase orders, etc.
Ensure the follow-up of purchase orders until complete reception and payment:
Ensure rapid and correct validation of PO's
Ensure reception of acknowledgement of receipt for PO's from suppliers
Ensure Suppliers' deliveries on time
Follow-up of goods receipt until central warehouse.
Negotiate and solve all changes leading to amendment from Partners' Entities or suppliers/contractors Clarify discrepancies between material received and orders, if any with suppliers
Ensure the update of the supplier's database and the input of all purchase data in SAP

The Job holder ensure the Compliance:
Ensure compliance of the purchasing process with all internal Company rules (including NOC Code of conduct) and all applicable laws and regulation (JV rules, Country laws...)
Ensure the application of NOC General Terms and Conditions for purchase of equipment's
Ensure the good administration and filing of all the purchasing documents and ensure that all approvals, justifications, circulation forms etc... are filed in line with the applicable procedures.
Ensure that all purchasing activities meet audit requirements in order to minimize any potential partner/audit claims or court actions.

The Job holder adheres to the H3SE rules:
Be in constant alignment with H3SE Company rules, Procedures, Instructions and applicable legislation
Take the necessary measures to avert immediate threat of danger. Exercising caution as necessary to avoid danger to persons and installations or avoid pollution
Participate actively in H3SE meetings, training sessions and drills and co-operate actively in the execution of H3SE plans

QUALIFICATIONS & EXPERIENCE REQUIRED

C&P Competencies

Intermediate level in purchasing technical Competencies required - C&P tools advanced certification required

Qualification and Background

Diploma

International Experience

Professional experience: 6-7 years' experience in purchasing of goods the petroleum industry and 2 years as a Purchasing Engineer in the company

Main Personal Abilities: Basic Management, Advanced Human Relations, Problem Solving and planning / organizing / coordinating / controlling