Bureau Veritas

Featured Employer
Suwanee, Georgia, United States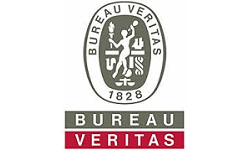 ---
A WORLD LEADER IN TESTING, INSPECTION & CERTIFICATION SERVICES
Bureau Veritas offers dynamic, exciting employment opportunities with an attractive salary/benefit package and an opportunity to play a vital role with a global organization. If you would enjoy working in a dynamic environment and are looking for an opportunity to become part of a stellar team of professionals, we invite you to apply online today.
Bureau Veritas is an Equal Opportunity Employer, and as such we recruit, hire, train, and promote persons in all job classifications without regard to race, color, religion, sex, national origin, disability, age, marital status, citizen status, sexual orientation, genetics, status as a protected veteran, or any other non-job-related characteristics.
This position is responsible to ensure equal opportunity in employment in that all persons are treated equally and on the basis of merit, in decisions regarding selection, placement, promotions, training, work assignments, transfers and other personnel actions.
Job Purpose:
Location: REMOTE (Preferred locations: Suwanee, GA, Chicago, IL, Houston, TX, or Hawthorne, CA)
The LOAMS Administrator
is responsible for the advanced administration of the LOAMS platform and advanced support for key clients. This position interacts directly with the clients / end-users of the LOAMS and Labcheck programs on regular basis to ensure customer satisfaction. The position is also responsible for working with management on projects related to on-going development of the LOAMS platform. (LOAM- Lube, Oil Analysis Management System)
Primary Duties:
Serve as an interface for Castrol Labcheck customers for advanced program support requirements and development

Interface with BP / Castrol Department personnel (Corp., Engineering, Field Sales, WD's)
Castrol Clients

Service existing customers by providing advanced technical support for the LOAMS and Labcheck user interface platforms.
Participate in meetings / calls related to LOAMS development and critical issues
Maintain list of bugs / feature enhancements for LOAMS with Developers
Provide support to Customer Service personnel for advanced LOAMS issues as needed
Provide database management support for all clients

Including Equipment Uploads & Equipment Clean-Ups
SQL Updates of Client Records
Maintenance of Oil Type & Makes / Models databases

Work on client projects related to LOAMS / Labcheck user interface
Secondary Duties:
Provide web-based training sessions on basic and advanced features of the user interface platforms
Provide demos of the user interface to potential customers
Respond to phone and e-mail inquiries from customers relating to LOAMS and Labcheck
Collect and document customer feedback on new features or enhancements
Troubleshoot and coordinate with LIMS Administrator(s) on issues related to the LIMS and user interface
Interact with LOAMS Developers
Other duties as assigned by management
Skills / Qualifications:
Computer proficiency with Microsoft Office.
Excellent Excel, PowerPoint, Word, and Outlook skills.
Strong and effective verbal and writing communications with all kinds of people.
Ability to multi-task, and complete all tasks.
Effective time management skills.
Effective project management skills.
Sound understanding of oil analysis and lubrication fundamentals.
Good team player and should meet or exceed team goals.
Build excellent working relationship with program personnel and customers.
Collaborate and work effectively as a team member.
Be self-motivated, confident, energetic, and creative.
Plan decisions and practice good judgment.
Effectively communicate and make best use of interpersonal skills.
If you are an individual with a disability and you would like us to assist you with searching the Careers Page site for employment opportunities and/or assistance with completing your profile and application, please contact us at 1-888-357-7020 or email us with your request to
USinfor@us.bureauveritas.com
We are happy to assist you and encourage you to consider Bureau Veritas for your next great career opportunity!
If you would like additional information regarding Bureau Veritas' federal obligations in regards to equal employment opportunity, please click the link below:
http://www1.eeoc.gov/employers/upload/eeoc_self_print_poster.pdf
Created in 1828, Bureau Veritas is a global leader in Testing, Inspection and Certification (TIC), delivering high quality services to help clients meet the growing challenges of quality, safety, environmental protection and social responsibility.

As a trusted partner, Bureau Veritas offers innovative solutions that go beyond simple compliance with regulations and standards, reducing risk, improving performance and promoting sustainable development.

Bureau Veritas core values include integrity and ethics, impartial counsel and validation, customer focus and safety at work.

Bureau Veritas is recognized and accredited by major national and international organizations.