NES Fircroft

Featured Employer
Thailand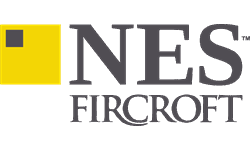 ---
Job incumbent is to develop and manage combustion team for the fired heaters/boilers operation in order to achieve the most efficiency , maintain safety, integrity of the fired heaters and boilers and meet emission regulation. Management and development programs shall cover efficient technical support on the specialized fields i.e. operation control, problem solving, maintenance, technical design/standard and project improvement in order to meet the operational excellence.

Principal Accountabilities :
Procedure and combustion management plan
To review and verify fired heaters/boilers performance monitoring and optimization done by combustion specialists to ensure achieving the most efficiency while maintaining safety/integrity and meeting emission regulation.
To manage combustion team routine work by controlling weekly, monthly or special meetings so as to follow up an outstanding work, give advice, make final decision in critical issue and update information.
To sustain combustion system by using PDCA or other efficient tools to assess work performance therefore set corrective or action plans for further improvement. The management system shall be covered the current work performance and future in according to situation change.
To control and set KPI for combustion team in order to assess and follow up work result. Another job incumbent is to manage and drive team to achieve target.
To direct and give advice combustion team in terms of technical reference, engineering standard, the use of software for thermal rating, in order to ensure the positive result from combustion activities. This activity shall be ensured by occasionally cross check and assessment.
To seek new technology, worldwide best practice, the best equipment performance (From manufacturer or benchmarking etc), then assess and direct team to apply into the system.
To direct and manage combustion team to initiate energy improvement project. The project scope will cover conceptual design, feasibility study, technical evaluation, proposal and implementation. Job incumbent is to give direction and initiate idea to team. The use of decision making theory and other statistics are also needed.
To develop combustion team to be combustion expert in order to support all functions related fired heaters/boiler issues, combustion technical advice, engineering design and control philosophy. The job incumbent is to transfer knowledge to combustion team by coaching, on the job training or learning hour and etc.
To manage and direct combustion team to set fired equipment standard control system and keep updating. Standard documents shall cover at least DEP, API and ISOs. Another job incumbent is to ensure the use of standard reference.
Job incumbent is to manage and control budgets and find the best way to reduce OPEX, CAPEX and other SGSI/vendor/engineering assistant costs.
To set combustion competency model and cooperate with HR team to assess competency gap and issue development plan. Then follow up and drive to success the plan.
To manage and control combustion team strength, make team engagement and improve working environment.
To manage customer satisfaction by setting KPI, give direction and advise team to monitor and measure customer satisfaction. Then improve work process in order to achieve target.
To refer to Company's QSHE's policy guidelines when performing, managing assigned tasks to ensure the QSHE objectives are met with high performance.
Established in 1978, NES Global Talent provides a complete range of contract and permanent talent solutions to the Oil and Gas, Power, Construction and Infrastructure, Life Sciences, Manufacturing and IT sectors worldwide. With more than 40 offices in 28 countries, we are able to provide our clients with the engineering and technical expertise they need, wherever and whenever it is needed. Offering far more than a traditional recruitment service, we fully support our contractors while they are on assignment with everything from securing visas and work permits, to providing market leading benefits packages and accommodation, ensuring they are safely and compliantly able to support our clients.