Weatherford

Featured Employer
Greenville, Texas, United States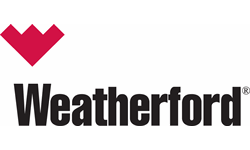 ---
Overview
Weatherford is the leading wellbore and production solutions company. Operating in more than 80 countries, the Company answers the challenges of the energy industry with its global talent network of approximately 20,000 team members and 600 locations, which include service, research and development, training, and manufacturing facilities. Visit weatherford.com for more information or connect on LinkedIn , Facebook , Twitter , Instagram , or YouTube .
We're looking to the future with a clear vision and a strong mission.
Our goal is to address the headwinds facing the industry, revolutionize the oilfield with digital technology, integrated solutions, and world-class talent.
We accept every challenge for the benefit of our Company, our industry, and the world. Our technology leadership delivers solutions that rise to every occasion, supply the best outcomes in each operation, and give power to all customers.
Weatherford offers competitive compensation, a comprehensive benefits program and opportunities for on-going training and career development. VEVRAA Federal Contractor - Priority Referral Requested.
Weatherford is an Equal Opportunity Employer Females/ Minorities/ Veterans/Disabled and gives consideration for employment to qualified applicants without regard to race, color, religion, age, sex, sexual orientation, gender identity, national origin, disability or protected veteran status.
Responsibilities
Excellent communication skills both verbal and written
Excellent interpersonal skills and empowerment management style
Ability to meet established deadlines and adapt to a continual change in dynamics of customer requirements.
Ability to effectively communicate, delegate, empower and strengthen subordinates in all aspects of their duties to achieve the required outcomes.
Working knowledge of a fully integrated manufacturing ERP software.
Full understanding of mainframe and PC systems including Microsoft Office products.
Bachelor's degree in engineering, manufacturing, materials management Perferred or equivalent experience.
Working knowledge and experience in areas of produce line responsibility.
Experience of managing and supervising others is desirable.
Must work night shift
Qualifications
Drive assigned products through the manufacturing assembly and testing process to meet customer delivery expectations maintaining the highest level of quality and in conformance with our ISO and other certification standards. Provide product throughput prioritization for assigned products within a Product Family(s); Provide leadership, direct supervision and training/mentoring of manufacturing personnel.
DUTIES & RESPONSIBILITIES: (not listed in any particular order)
Provide product throughput prioritization for assigned product(s) within Product Family(s)
Exhibit leadership, direct supervision and training of manufacturing personnel.
Ensure applicable products are built in conformance with ISO and any and all other certifications that effect the deliverables of the assigned products.
Responsible for insuring fabricated and assembled equipment is produced in line with released engineering documentation, the WFT Enterprise Excellence policy, in a cost-efficient manner and on time
Develop and maintain assembly work flows and provide proper product assembly direction for all assigned products.
Work with Sustaining Engineering to develop, implement and maintain proper test protocols on applicable products and processes.
Mentor subordinates to fully understand the company expectations and deliverables encouraging success through team effort.
Perform required supervisory employee relation matters for area of responsibility to include, but not limited to, hiring, training, performance reviews and terminations.
Responsible for ensuring proper tools are available to subordinates as required to perform their functions and the tools are safeguarded against loss and unsafe usage. Maintain proper inspection of tools to guard against unsafe operation and replacement and/or additional tools required to manager as directed.
Working with the Quality Assurance group, ensure applicable tools and equipment are properly and timely calibrated.
Prepare and maintain applicable reports as assigned by manager or required to manage assigned personnel at optimum efficiency levels knowing what projects are on the floor at any one time, expected deliverables and forecasted throughput for one month out; insure proper ERP transactions occur as required to move product through the manufacturing process in the area of responsibility.
Participate in weekly production update meeting as required for assigned product line(s); follow through with any issues requiring timely attention or escalation.
Ensure that documented processes and procedures are in place for the assigned product lines.
Working with other Manufacturing Specialists, ensure that proper supervision is provided the manufacturing personnel during all working hours to include, but not limited to, extended weekday hours, weekends, supervisor absences.
Know and understand Weatherford Quality Policy and comply with all requirements of the Quality Systems Manual, Operating and Technical Procedures and Workplace Instructions
Must understand and comply with all safety rules and company policies of Weatherford