BP

Featured Employer
Odessa, Texas, United States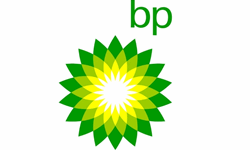 ---
Responsible for all BP activity, HSE, operations and logistics at the well site for all related well activities with the goal of meeting or exceeding performance metrics, ensuring activities are consistent with functional processes and policies and external local regulations.The Wellsite Leader (WSL) is accountable for leading all activities, HSSE, operations, and logistics at the well site for all related workover and intervention activities with the goal of meeting or exceeding performance metrics. The WSL is the BPX representative, leading Contractor Personnel ensuring well work, are carried out in a safe, environmentally responsible, cost efficient manner compliant with BPX procedures and policies and all local government regulations. The WSL will be responsible for interfacing with business unit management and engineering on a routine basis, and will participate in weekly discussing post well work review and rig schedule. The WSL is a core safety critical role due to the impact of the decisions they make on operations.
Key accountabilities :
The WSL establishes the leadership culture-setting priorities and ensuring they are agreed to and understood on site, daily meetings and pre-job meetings.
BP's lead representative on a well site, primarily leading a team of contract workers, assuring procedural discipline is followed.
Accountable for managing daily operations planning, assuring the plan is fully understood, and communication with all contractors and BPX personnel on site.
Participation in the design of the well work process and procedure
Participation in the well work lookback and root cause failure analysis reviews, ensuring learnings are applied to future jobs
Management and control of operational costs. Actively pursue cost saving and innovative solutions for well work operations.
Ensures site safety and environment management systems are implemented as designed and per BPX's governing operations procedures
Responsible for risk assessments, safety verifications, and overall safety of the job, and stopping the job whenever there is a deviation
Responsible for accurately reporting in our source of record job comments, steps, and costs daily.
Accountable for ensuring all parties involved in the job are clear on job steps and expectations.
Essential Education :
High school graduate
Well Control certification is required.

Essential experience and job requirements:
At least 5 years of well site leader supervision experience
Experience with slickline, coil-tubing and pulling units.
Experience with working within multi-disciplinary teams
Must be knowledgeable and committed to safety.
Well control certification
Demonstrated planning skills and strong interpersonal, communication, and networking skills.