Petroplan

Featured Employer
Sur, Ash Sharqiyah South Governorate, Oman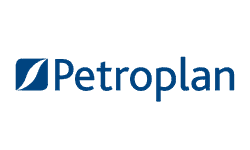 Company: Petroplan
Skills: Electrical Engineering
Experience: 8 + Years
Education: High School/Secondary
Salary: Negotiable
Location: Sur, Ash Sharqiyah South Governorate, Oman
---
Lead Electrical Engineer:

1. Electrical discipline engineering input on behalf of Oman LNG to PMC and EPC though project phases until handover of the project to sustainable operations. Maintain the electrical equipment, electrical distribution and generation system in accordance with HSSE standards, OLNG standards and other regulatory requirements.
2. Operate, maintain and control the electrical network and equipment reliably and with integrity to agreed targets with cost optimization.
3. Review all the electrical discipline procedures within an ISO certified quality assurance system.
4. Initiate, develop and deliver plant reliability and integrity improvements to the electrical network and equipment via management of process change.
5. Implement appropriate maintenance techniques to establish the required preventive maintenance (PM) for all electrical equipment to ensure non overdue status at the OLNG; raise and get consensus approval when overdue happens.
6. Ensure sufficient and suitable resources in terms of manpower, material and equipment are available to efficiently carry out all electrical work in accordance with appropriate standards and procedures.
7. Lead in trouble shooting, through proper techniques like RCA and tripod if needed, all electrical related process incidents that can affect complex reliability and availability.
8. Develop and obtain approval for all modifications needed to overcome electrical design issues.
9. Develop & Implement electrical projects.
10. Carryout review of equipment Life Cycle Analysis & Management.
11. Implement electrical equipment long term review that is documented and updated in Asset Reference Plan (ARP) and implement ARP action items (stock proposals, upgrade proposals, etc.).
12. Implement regular electrical spare parts reviews and follow up of action items that ensure availability of required spares to maintain complex electrical equipment.
13. Manage all interfaces between electrical and other disciplines within OLNG and 3rd parties.
14. Manage budget and contracts for the electrical discipline.
15. Plan and carry out electrical audits and provide input to the relevant HSSE audits.
16. Contribute to site safety as an Authorized Engineer and participate in the duty engineering system for out of hours support.
17. Develop optimum CAPEX & OPEX budget for all electrical activities by keeping in view the future requirements and forecast to ensure sufficient funds and resources are available.
18. Initiate new contracts for Major Electrical Maintenance & Projects and carry out technical evaluation.
19. Support continuous improvement of complex availability and reliability whilst working within agreed budgets. Ensure no plant trips as a result of the electrical equipment failures or through human errors.
20. Actively control the additions to the high voltage network imposed by the complex expansion.
21. Signoff described decisions and / or deliverables in specialized areas with in electrical discipline as an authorised Technical Authority - TA3.
22. Responsible for ensuring that al, the process safety requirements as per DEM-1 DEP are met at the complex.

QUALIFICATIONS AND EXPERIENCE:

* Electrical Engineer with minimum 8 years of experience in the Chemical/ Oil & Gas industry with preference for LNG industry.

* Minimum 4 years of experience in troubleshooting, analysis of networks and equipment

* Experience in the construction, commissioning and start-up of large electrical equipment, systems and Power plant and integration, plus the overhaul, inspection and testing of large electrical machines and associated control systems

* Must be Technical Authority - 2 (TA2)

* Hazardous area classification knowledge.

* Knowledge in DEP

ABOUT PETROPLAN

Petroplan is the trusted global recruitment solutions partner for clients and professionals in the oil, gas and energy sector. Our mission is to explore with you, seeking optimum talent solutions for our clients and the very best opportunities for our candidates.

Bringing over 40 years' experience, providing experts and professionals into roles across the energy sector from Engineering, Exploration and Production, O&M projects to Corporate & Commercial. Specialist industry & technical knowledge makes our team true experts.

10,000 placements in more than 55 countries for over 550 clients across 65 disciplines

Led today by a predominantly female Board of Directors who provide strong leadership and demand consistency of service to ensure clients receive unrivalled service levels and quality candidates to meet their specific needs. This leadership ethos is underpinned by a positive and client-led management structure.