Hobark International

Featured Employer
Port Harcourt, Rivers, Nigeria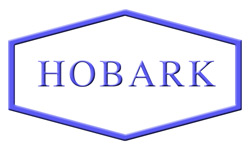 ---
The Project Manager will work primarily with the General Manager - Operations & Technical (GMOT) to provide both direct and indirect supports to Project Managers and their respective Project Management Teams (PMTs) to deliver their assigned Projects on Time, Scope, Quality, Budget, Health, Safety & Environment set bench marks.
Key Roles & Responsibilities
·        Real Time monitoring of Project Performances against set Targets and systematic reporting of such to the GMOT
·        Regular visit of Project sites to assess Project performance and make a detailed Report & Recommendations to GMOT
·        Drive the implementation of recommended Action Plans/Recovery Plans for Projects developed by Project Managers and approved by GMOT/Management
·        Attend Project Review Meetings both internal and external with Clients
·        Will work with respective Project Managers to ensure that the following are achieved for their Projects: o Project Execution Strategy (PES) as the first deliverable for new contract is developed for Management review and approval o Project Execution Plan (PEP) following the approval of the Project Execution Strategy (PES) is developed for management review and approval.
o   Overall delivery of assigned project to contract specifications with respect to cost, quality, Health, Safety, Environment, and time is achieved.
o   Implementation of QA/QC processes to achieve deliverables and facilities that meet project requirements.
o   Full compliance of HSE policies and procedures in the execution of projects o Deployment and use of company approved ERP for planning and managing assigned project o PROJECT EARLY WARNING SIGNS BENCHMARK for assigned project is developed for review and approval of Management.
o   Prompt invoice generation, submission, engagement with the client and payment of completed milestone.
o   Continuous, accurate real time update daily, weekly, and monthly project achievements are documented in Reports in a pre-approved format for circulation to management in line with approved Circulation list.
o   Project contractual Reports (daily, weekly, and monthly) as may be approved by Client are submitted within Client's approved time frame.
Qualifications/Requirements
·        Minimum Bachelor's Degree in Engineering or related discipline
·        Minimum of 15 years EPC - Pipeline & Facilities or similar industry experience
·        Minimum of 6 years' experience working as a Construction Manager/Project Manager in EPC - Pipeline & Faculties or similar industry.
·        Must have cogent experience in at least two EPC projects spanning from Engineering, procurement, Construction to Commissioning & Handover
·        Corporate membership of Nigerian Society of Engineers
·        Registered with COREN with valid practicing licence.
·        Membership of professional association for related discipline
·        PMP qualified or other Project Management Certification (PRINCE II etc) is mandatory
Relevant Management qualification or Training