Worley

Featured Employer
Great Yarmouth, United Kingdom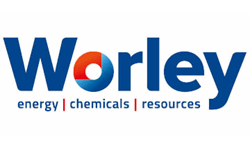 Company: Worley
Skills: QA / QC / Inspection
Education: Tech/Vocational Cert/Apprenticeship
Employment Type: Full Time Contractor
Salary: Negotiable
Location: Great Yarmouth, United Kingdom
---
Worley is recruiting a QC Inspector for the Moray East Offshore Windfarm project in Invergordon, the initial work will be to undertake 3 one of site visits before mobilising to the Project on a full-time basis and being based on the client supplied SOV for the duration of the Project which is currently being advised as 6 months with a 2 and 2 rotation.
Key Objectives:
To attend kick-off meeting to understand requirements being laid out by client
To attend onshore site to perform one pre-assembly reference inspection on a single completed WTG
To attend offshore site to perform one M&E reference inspection on a single completed WTG
Main purpose of reference inspections is to ensure the completed WTG is assembled to a high-level standard for the client, these reference inspections will then be used with the client's pre-assembly and installation supplier as the standard that needs to be adhered to throughout the project
To be based on client supplied SOV to undertake Final Walk Down Inspections offshore on each of the 100 WTGs.
Lead in pulling together a Project Management plan specifying all the relevant inspection documentation as set out in the client's scope of works document.
Pull together all relevant RAMS that will be required to complete all areas of these works.
Attend any HAZID/HAZOP meetings as required.
Primary Duties Pre-assembly reference Inspections:
Attend pre-inspection planning meetings / progress meetings
Be familiar with the MVOW V164 WTG specifications and drawings
Gain familiarity with the Client's "Moray East Snagmaster" Tool
Complete a Pre-assembly Electrical and Mechanical reference inspection in accordance with the Client Detailed Scope of Work, including a full walk down of the full tower, blade set and nacelle identifying any obvious snags or items which are a cause for concern
Prepare and submit a detailed inspection reports within 3 working days to the client with precise findings list complete with photos and text descriptions recorded in the Snagmaster tool.
Report promptly to the Quality Manger all matters related to inspection, Snagging lists and reporting.
Ensure that all necessary quality records are identified and retained in accordance with Worley and Client requirements
Participate (as necessary) in management meetings as requested
Primary Duties M&E reference Inspections:
Attend pre-inspection planning meetings / progress meetings
Complete a Post Mechanical and Electrical completion inspection in accordance with the Client Detailed Scope of Work, including a full walk down of the full tower, blade set and nacelle identifying any obvious snags or items which are a cause for concern.
Agree and sign the Mechanical and Electrical Reference Document with Client
Ensure all punchlisted items are recorded in the Snagmaster tool.
Report promptly to the Quality Manger all matters related to inspection, Snagging lists and reporting.
Ensure that all necessary quality records are identified and retained in accordance with Worley and Client requirements
Participate (as necessary) in management meetings as requested
Primary Duties Final Walkdown Inspections
Attend pre-inspection planning meetings / progress meetings
Carry out a Final Walkdown inspection post commissioning and prior to Reliability Testing of each WTG in accordance with the Client Detailed Scope of Work.
Document any snags which have been identified (from the agreed reference inspection)
Check that all the systems are up and running as part of this Final Inspection.
Verify and sign off the closure of all Punchlist items in Snagmaster tool
Report promptly to the Quality Manger all matters related to inspection, Snagging lists and reporting.
Ensure that all necessary quality records are identified and retained in accordance with Worley and Client requirements
Participate (as necessary) in management meetings as requested
Required Qualifications / Certification:
Essential:
Academic:
Technically Qualified/Time Served Trades Person
Professional:
Trade Registrations/Vocational Qualifications
Full GWO offshore certifications with HUET
Experience with MVOW V164 turbines
Ideally, candidates will also have the following experience:
Wind Turbine QC Inspection experience
Electrical/Mechanical Engineering and/or Inspection background
Broad knowledge of WTG construction, fabrication and inspection techniques
Knowledge of management systems, including ISO 9001:2015
Working knowledge of relevant legislation, codes and standards