Bureau Veritas

Featured Employer
Sparks, Nevada, United States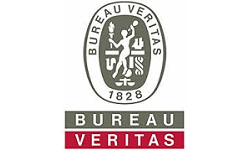 Company: Bureau Veritas
Skills: Student / Recent Grad, Laboratory Ops / Tech
Experience: 1 + Years
Education: High School/Secondary
Employment Type: Full Time Salaried Employee
Location: Sparks, Nevada, United States
---
A WORLD LEADER IN TESTING, INSPECTION & CERTIFICATION SERVICES
Bureau Veritas offers dynamic, exciting employment opportunities with an attractive salary/benefit package and an opportunity to play a vital role with a global organization. If you would enjoy working in a dynamic environment and are looking for an opportunity to become part of a stellar team of professionals, we invite you to apply online today.
Bureau Veritas is an Equal Opportunity Employer, and as such we recruit, hire, train, and promote persons in all job classifications without regard to race, color, religion, sex, national origin, disability, age, marital status, citizen status, sexual orientation, genetics, status as a protected veteran, or any other non-job-related characteristics.
This position is responsible to ensure equal opportunity in employment in that all persons are treated equally and on the basis of merit, in decisions regarding selection, placement, promotions, training, work assignments, transfers and other personnel actions.
JOB DESCRIPTION
TITLE: High Grade Laboratory Technician
DEPARTMENT:
High Grade, Metals &Minerals Trade
REPORTS TO:
High Grade Laboratory Group Manager
POSITION SUMMARY
The High Grade Analytical Technician is responsible for processing customer samples by following Bureau Veritas (BV) established standard operating procedures (SOPs) and safe practices. Technicians commit to learning and applying Bureau Veritas procedures, instructions and protocols, and analytical support duties as needed. Work requires learning and applying safe handling of corrosive and potentially hazardous chemicals using required protective engineered controls and personal safety equipment.
JOB DUTIES AND RESPONSIBILITIES
Comply with all applicable occupational safety regulations, laboratory safety procedures, requirements of ISO 9001:2008 and ISO 17025, quality management system SOP's, OHS Act and Regulations, BV Group Policy and Procedures, and any ISO standards applicable to the Analytical Technician position.
Act in a safe and professional manner, wear appropriate attire, and use required personal protective equipment (PPE) and engineering controls specific to hazards associated with tasks. Workplace safety compliance requirements, at a minimum, include annual health monitoring, PPE fit tests, PPE use refreshers, monthly safety training, and any other environmental monitoring checks which may apply.
Carry out analytical procedures and support in accordance with documented standard operating procedures, references for assigned technical tasks, procedures (SOPs) and work instructions.
Ensure proper functioning of Analytical operations by accepting and applying in-house training to

Perform and document quality checks at all stages of sample handling.
Monitor and safely operate for productive quality instrumentation which may include, but is not limited to balances (incl. microbalances), ICP-OES, Titrimetric, and maintaining records thereof.
Calibrate, operate, and analyze samples by various defined standard operating procedures (SOP)
Monitor weighing and digestion equipment to ensure operation within defined parameters
Weigh and digest samples for techniques including gravimetric, selective leaches, and aquaregia.
Ensure adequate inventory of consumable supplies (standards, tubing, glassware, etc.)
Prepare reagents and standards for instrument calibration/analysis and maintaining records thereof

Apply team-support and trained skill to sustain fast, accurate sample analysis in priority sequence.
Practice good housekeeping to sustain a staff-supportive, organized and safe work environment.
Use Excel, online search engines, and data entry to sustain safe, productive, quality lab production
Apply critical thinking and problem solving to laboratory technical, production and team challenges

Report any deviation(s) from documented procedures to the High Grade Supervisor.
Report any unsafe condition(s) observed in the department to the High Grade Supervisor.
Report any non-conforming work and associated test data to the High Grade Supervisor.

Apply excellent English, verbal and written, to read and apply information within manuals, technical documents and standard procedures in support of laboratory production and process compliance.
Work scheduled hours plus moderate overtime or flex hours to sustain quality, safety and timelines.
As needed, train and mentor co-worker technical skills and professional capability
Perform other duties as assigned by management
EXPERIENCE AND QUALIFICATION
Prior Experience with analytical or technical equipment is an asset, but BV provides training.
Laboratory relevant prior technical or safety certifications are an asset but not required.
Experience with analytical equipment preventive maintenance and troubleshooting are an asset but not required- BV provides training as needed.
SKILLS, KNOWLEDGE AND ABILITIES
High School diploma (or equivalent) required; 1 year relevant analytical experience preferred
Excellent English, verbal and written
Ability to lift up to 30 lbs. and repetitively lift and handle 20 pounds
Basic math and data entry skills
Strong organizing and time management skills
Strong interpersonal skills
Able to work independently and as a part of a team
If you are an individual with a disability and you would like us to assist you with searching the Careers Page site for employment opportunities and/or assistance with completing your profile and application, please contact us at 1-888-357-7020 or email us with your request to
USinfor@us.bureauveritas.com
We are happy to assist you and encourage you to consider Bureau Veritas for your next great career opportunity!
If you would like additional information regarding Bureau Veritas' federal obligations in regards to equal employment opportunity, please click the link below:
http://www1.eeoc.gov/employers/upload/eeoc_self_print_poster.pdf
Created in 1828, Bureau Veritas is a global leader in Testing, Inspection and Certification (TIC), delivering high quality services to help clients meet the growing challenges of quality, safety, environmental protection and social responsibility.

As a trusted partner, Bureau Veritas offers innovative solutions that go beyond simple compliance with regulations and standards, reducing risk, improving performance and promoting sustainable development.

Bureau Veritas core values include integrity and ethics, impartial counsel and validation, customer focus and safety at work.

Bureau Veritas is recognized and accredited by major national and international organizations.