Bureau Veritas

Featured Employer
New York, United States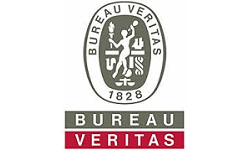 ---
A WORLD LEADER IN TESTING, INSPECTION & CERTIFICATION SERVICES

Bureau Veritas offers dynamic, exciting employment opportunities with an attractive salary/benefit package and an opportunity to play a vital role with a global organization. If you would enjoy working in a dynamic environment and are looking for an opportunity to become part of a stellar team of professionals, we invite you to apply online today.

Bureau Veritas is an Equal Opportunity Employer, and as such we recruit, hire, train, and promote persons in all job classifications without regard to race, color, religion, sex, national origin, disability, age, marital status, citizen status, sexual orientation, genetics, status as a protected veteran, or any other non-job-related characteristics.

This position is responsible to ensure equal opportunity in employment in that all persons are treated equally and on the basis of merit, in decisions regarding selection, placement, promotions, training, work assignments, transfers and other personnel actions.MinneapolisMinnesota

A WORLD LEADER IN TESTING, INSPECTION & CERTIFICATION SERVICES

Bureau Veritas offers dynamic, exciting employment opportunities with an attractive salary/benefit package and an opportunity to play a vital role in a global organization. If you would enjoy working in a dynamic environment and are looking for an opportunity to become part of a stellar team of professionals, we invite you to apply online today.

Bureau Veritas is an Equal Opportunity Employer. As such we recruit, hire, train, and promote persons in all job classifications without regard to race, color, religion, sex, national origin, disability, age, marital status, citizen status, sexual orientation, genetics, and status as a protected veteran, or any other non-job-related characteristics.

This position is responsible for ensuring equal opportunity in employment in that all persons are treated equally and based on merit, in decisions regarding selection, placement, promotions, training, work assignments, transfers, and other personnel actions.

Key Responsibilities
Performs infrared inspections of electrical panels and other electrical equipment to ensure compliance with applicable codes and other requirements.
Accurately documents all-Infrared inspections and assessments in accordance with company and client standards.
Ensures compliance with the current and applicable sections of the NFPA 70E and OSHA code requirements.
Performs Infrared inspections on other mechanical equipment during loss control type surveys.

COMPETENCIES
Demonstrated experience in the industrial electrical industry, and is comfortable in large MCC rooms and around other industrial electrical equipment.
Possesses a level one Infrared inspection certification.
The ability to accurately maintain a client-based territory.
Be able to interact with customers and provide excellent customer service.
Have excellent verbal and written communication skills.
Technical Skills: Pursue training and development opportunities; strive to build knowledge and skills continuously; share expertise with others; ability to successfully complete Bureau Veritas required training.

REQUIRED EDUCATION AND/OR EXPERIENCE
High School Diploma or equivalent
Level one Infrared Inspection certification
Technical training, electrical maintenance, and electrical safety, electrical repairs, or inspections.

PREFERRED EDUCATION AND/OR EXPERIENCE

Associates or Bachelor's degree in an engineering discipline

If you are an individual with a disability and you would like us to assist you with searching the Careers Page site for employment opportunities and/or assistance with completing your profile and application, please contact us at 1-888-357-7020 or email us with your request toUSinfor@us.bureauveritas.com We are happy to assist you and encourage you to consider Bureau Veritas for your next great career opportunity!

If you would like additional information regarding Bureau Veritas' federal obligations in regards to equal employment opportunity, please click the link below:

http://www1.eeoc.gov/employers/upload/eeoc_self_print_poster.pdf
Created in 1828, Bureau Veritas is a global leader in Testing, Inspection and Certification (TIC), delivering high quality services to help clients meet the growing challenges of quality, safety, environmental protection and social responsibility.

As a trusted partner, Bureau Veritas offers innovative solutions that go beyond simple compliance with regulations and standards, reducing risk, improving performance and promoting sustainable development.

Bureau Veritas core values include integrity and ethics, impartial counsel and validation, customer focus and safety at work.

Bureau Veritas is recognized and accredited by major national and international organizations.