Kintec Recruitment

Featured Employer
Doha, Qatar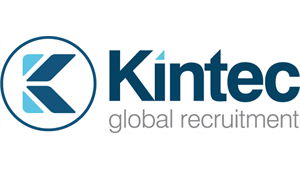 Company: Kintec Recruitment
Skills: HSE Manager / Advisor, Safety Engineering
Experience: 5 + Years
Education: Bachelors/3-5 yr Degree
Employment Type: Full Time Contractor
Salary: $Neg
Location: Doha, Qatar
---
JOB TITLE: Senior Safety Engineer
LOCATION: Doha, Qatar
DURATION: Nov 2020 - Dec 2021
STATUS: Residential - Single

ACCOUNTABILITIES
Ensure safety and timely completion of projects.
Ensure Company rules, standards and processes are followed in the execution of brown field modification and projects
Ensure an inherently safe design of facilities and modifications and a robust design of safety barriers
Comply with applicable safety instructions and other Company and legislative procedures
Manage the delivery of Safety Studies / Reviews / Assessments in due time and in accordance with referential
Contribute to the development and execution of safe work processes, operating procedures and guidelines to ensure process safety, operational safety and plant integrity

JOB DIMENSIONS
Be the local discipline Technical Responsible Person (TRP) for safety engineering activities within Company E&C, in collaboration with Project engineers, Safety Engineering Lead and HSE division.
Supervise Contracted safety engineering studies, review and approve scopes and deliverables
Carry out studies from pre-project to Detailed & Installation Engineering up to 5m$ overall on a yearly basis supervising Engineering contractors teams up to 150 workforce.
Ensure high technical quality and value delivery across in accordance to Safety Engineering reference standards.
Initiate requests for derogations to Company Referential within his field of expertise.

ACTIVITIES
Ensure and promote the application of Company HSE and Safety Engineering rules and standards within E&C
Ensure that contractors comply at all times with safety rules, taking actions as required in case of disregards.
Ensure the implementation of applicable laws, codes and standards, in particular the Company's technical reference system in the design of installations on top of which safety engineering
Implement the Company HSE risks management process in Brownfield activities: Identify Hazards, perform adequate risk assessment studies and subsequently define adequate conceptual barriers (as per Company reference system prescriptions and/or as per detailed risk studies outcomes where required
Lead/participate or supervise safety studies such as HAZID, HAZOP, analysis and consequence modeling HAZAN, Dropped Object studies, Fire and Explosion studies, SIL assessment, adapted to E&C activities
Be responsible for the development of required deliverables of the facilities' safety dossier (Safety Concept, ESD and Fire and Gas detection, Active and Passive Fire Fighting, Fire and Gas detection, Evacuation and Escape Route, Hazardous area classification, Safety Critical Elements and performance standards of safety systems)
Ensure the appropriate support and follow-up of all E&C activities, and approve of safety engineering design studies
Participate to Project Reviews as per Company project management system for his field of expertise
Participate to safety audits, and contribute to near miss investigations by providing the technical expertise in Safety Engineering. Propose design corrective measures as learned from incident and operation feed backs, propose innovative design solutions and improvements of Company processes
Report to Safety Engineering Lead regularly with weekly report and when decisions impacting E&C activities must be taken.

CONTEXT AND ENVIRONMENT
Operations in a major and large offshore oil field with many interfaces with other operators of the Field.
Doha (Qatar) office with possible mission to project premises (onshore/offshore/in the country/outside the country).
Standard office hours, 5 days a week.

QUALIFICATIONS & EXPERIENCE REQUIRED
Minimum Qualification: B.Sc. Engineering in any discipline from a recognized university. Excellent understanding of offshore Process, Utility & Safety Systems. Knowledge of International Standards applicable to Safety Engineering.
Ability to organize and conduct HAZOP, HAZID, Hazards Identifications. Management of engineering contractors
Recognized expertise in the field of technical safety engineering for oil & gas facilities with 12 plus years of experience. Typically 5-10 years of professional experience in Safety / Technological Risks / Loss Prevention.
Good sense of team spirit, leadership, strong interpersonal & soft communication skills. Fluent in English both verbal and written.