Global Energy Ventures
Abidjan, Cote d'Ivoire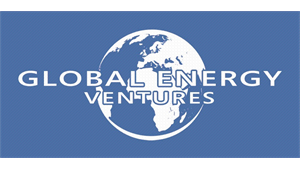 Company: Global Energy Ventures
Skills: Control Room Operations, Production Operator
Experience: 5 + Years
Education: Associates/2 yr Degree/Diploma
Employment Type: Rotational Contractor
Location: Abidjan, Cote d'Ivoire
---
Position Title : Production CRO (Control Room Operator)
Position line reports to : Production Supervisor
Location : Offshore Ivory Coast
Rotation : 4 on / 4 off
Duration : 6m +
Day Rate : TBA
Start Date : Immediate
1.0 KEY OBJECTIVES
The CCR Operator is capable of operating and adjusting DCS, Fire and Gas, and ESD systems from the Central Control room.
Optimises the process and reduces and control plant upsets.
Responds effectively to emergencies.
Ensures that all implementations of process/software overrides are controlled and documented as per company procedures and policy guidelines.
Ensures that personnel under his/ her supervision are fully competent and aware of their responsibilities.
Ensures that he/ she is fully compliant with the Operating procedure guidelines, ensuring that such guidelines do not exceed the set process parameters.
Be able to solve process problems and handle the troubleshooting situations and adjust the automated process safely to maximise production.
2.0 Principal accountabilities
Starts up, operates, monitors and shuts down process and supporting utility systems.
Monitors, maintains and optimises process parameters (level, flow, temperature, pressure etc.) within operating requirements and parameters.
Compares sample and testing results of process liquids and gases, and adjusts process parameters to maintain specification.
Trouble shoots to maximise sales quality and delivery volume to identify problems.
Maintains discharge water quality within client or local guidelines and policies.
Monitors and operates electrical/hydraulic control panels, safety and emergency shutdown devices, fire and gas systems.
Ensures accurate production reporting is submitted daily or as requested by company or client.
Witnesses third party/vendor calibrations when appropriate to provide verification of meter factors and volumes.
Proves export oil and gas metering.
Establishes a clear diagnostic on site, to report to his/ her Supervisor and sets up a corrective action.
Participates in the failure root cause investigation of equipment and processes.
Participates in commissioning of new and future process systems where applicable.
Participates in a coordinated Nationalisation and on the job training program.
3.0 Key authorities
Coordinates activities and resources across the production team and reports to Production Supervisor.
Responsible to identify the Process and Fire and Gas inhibits required following the Permit to Work System.
Carries out Emergency response role as requested of his/her as set out in the FPSO Station Bill.
Executes planned preventive and corrective maintenance routines as scheduled.
Addresses the training needs for the Nationalisation program and others.
4.0 Qualifications and experience
4.1 Experience
5 years minimum in Hydrocarbon processing operations with 2 years as a CRO Technician and appropriate mix of operational , and supervisory experience.
Be able to understand, interpreted the different control parameters on HMI console/ Local automation package.
Be able to understand the Process of Production (FPSO).
Good level of trouble shooting and operations knowledge including interpretation of P&ID,s and C&E charts.
Good in depth knowledge of DCS and Fire and Gas System operations.
4.2 Qualifications
Relevant Hydrocarbon Processing Certificate.
5 to 10 years' experience in Oil & Gas industry
Test, troubleshoots and maintains pneumatic process production safety systems and control devices.
Dismantle, reassemble, calibrate and test an Instrument device in function of the Process Parameter.
Skills to work with CMMS Maximo and MS office.
Physical and Medically aptitude to work on offshore environment.
Excellent command of the English language.
Must have OGUK Medical, Offshore Survival OPITO approved, Yellow Fever vaccination as minimum, plus relevant trade certificates
MIST advantageous