Grupo Epalmo

Featured Employer
Paris, Île-de-France, France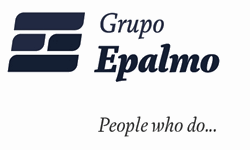 Company: Grupo Epalmo
Skills: Secretarial or Administrative
Other Skills: Use of Standard Total software: Outlook, Word, Excel, WECARE, IDEAL, etc. Understand the process related to the Technical Assistance Services (TAS) contracts.
Experience: 7 + Years
Education: Bachelors/3-5 yr Degree
Location: Paris, Île-de-France, France
---
Activities
General
- To promote safety culture within the project and his/her activities. Lead by exemplarity to have the team members and colleagues adhering and contributing.
- To ensure that safe and ethic working practices are carried out within the activities that he/she is managing or interfacing with. To guarantee the compliance on his activities.
- To ensure that state of the art, TEPA referential and local rules/laws are complied with and captured in all contractual requirements.
- To work by anticipation.
- With the spirit of One TOTAL values, to establish and manage his/her activities motivating his/her counterparts and to work diligently to meet the targets of the Projects.
- To promote innovation as far as compatible with good enough approach for all activities. To seek optimization and savings all along the different phases of the project. To focus on costs without impairing QHSE objectives.
- To keep divisional Manager and all parties (as required) informed regarding ongoing activities status. To advise the Project Managers on architecture related actions/decisions.
- Adopt and demonstrate an exemplary behavior regarding the Company Ethics and "Code of Conduct" policy, but also with regard to HSSE rules and requirements, specifically ensuring the integration of HSSE requirements in all the TAS contracts.
TAS Assistance
- Collecting the "CONFIDENTIALITY UNDERTAKING" document fully signed, from TAS contractors concerning each service provided to PBF.
- Collecting the "CONFLICT OF INTEREST" document fully signed, from TAS contractors concerning each service provided to PBF.
- Collecting the "EMERGENCY CONTACT" file fully completed, from TAS contractors concerning each service provided to PBF.
- Collecting the valid "MEDICAL CERTIFICATE" and maintaining updates when required from TAS contractors concerning each service provided to PBF.
- Collecting all other necessary document such as the Trainings' Certificates, Passport, VISQ, or any other document which may be requested from TAS contractors.
- Organize technical interview with PBF Company Representative and potential designees.
- In charge of the internal and external signatures process of the Call Off Orders and archives.
- Follow-up of the Service Description and Working Scheme Condition (if any) and archives.
- For each service ended, the technical evaluation of the service provided will have to be collected from the Company Representative.
- In charge of announcing all the information to the assistants in / out Angola, and document collection of all modification of TAS services including newcomers, end of services, and change of departments.
Support
- Perform administration/secretarial activities when needed.
- Support to the administrative HR activities for the Total staff personnel when requested.
- Other duties as may be assigned from time to time by the Head of Division, PCM, HR Lead or any other PBF team member.
Multiblocks: 17, 17/06, 32 16 projects at different stages
Team on 14 locations Worldwide
Working on 75 wells (waves 1, 2 & 3)
About 700 Mbbl at stake already (waves 1, 2 & 3)
CAPEX: circa 7 GUSD (waves 1, 2 & 3) - 2018 to 2024
PBF Projects:
Wave 1: CLOV PH2 - KAOMBO CARRY OVER - ZINIA PH2 - D1P14 - DALIA PH3
Wave 2: PMP - PMP M2 HORST - CLOV PH2+ - ROSA INFILLS - GIR DALIA INFILLS
- DALIA CIMS - GIR JASMIN INFILLS
Wave 3: ACCE - BEGONIA - CLOV PH3 - DALIA PH4
Future: MANGANES, TULIPA, GAS Pjcts, INTEGRITY Pjcts, New INFILLS / TBs
Assistance/Secretariat:
Ensure all assistance and secretarial activities for Team in France (Staff and Contracted) and other localization if necessary:
- Welcome and guide visitors
- Order offices supplies, stationeries and goodies
- Organize and follow up Company Site Representative (CSR) agenda and give her assistance for meeting organization
- Receive and dispatch information and incoming mail
- Keep updating file diffusion list and welcome booklet
- Provide first point of contact internally and for outside callers to the Project Team
- Filter and forward phone calls
- Assist in the organization of the arrival of newcomers and demobilization (Badge, IT, Phone...)
- Organize/treats missions logistics and inform travelers on local sanitary condition.
- Treats and follow up in a timely manner expense statements of travelers
- Organize and coordinate the update of the planning of absences (including SIR)/missions of the project personnel,
- Keep informed and informs Team of matters related to the office building
- Validation, follow up and archive for Team- activity report (AR), expense notes (ERS), mission order (TOR), individual documents (passport, etc...), etc.
- Preparation in coordination with Angola Assistants of Nomination Note - Interim Note for Europe Managers/Leaders.
- Organization of internal team activities (cocktails, breakfast, Seminar, Teambuilding, etc...).
- Ensure the replacement of PBF Secretarial Team based at TEP Angola during holidays and absence.
Context and environment
PBF is the brownfield project division of multi Blocs (17, 32, 17.06) and benefits of a matrix organization. It's managing projects from Basic Engineering to Startup/hand-over to Field Operation team.
The nature of the brownfield projects, ie most of the execution activities offshore executed in SIMOPS on live FPSOs (Girassol, Dalia, Pazflor, CLOV) and congested
seabed, increases the risks and consequently the challenges of the projects (coactivities with other projects and maintenance activities, minimization of production
shortfalls...).
PBF is managing EPC contracts with major international Contractors including onshore prefabrication in Angola, offshore construction and Installation in Angola (FPSO
modifications, SURF, SPS, SIMOPS, high number of contractors & subcontractors).
The service is located within PBF organization in France (Parisian region).
Accountabilities
Use of Standard Total software: Outlook, Word, Excel, WECARE, IDEAL, etc.
Understand the process related to the Technical Assistance Services (TAS) contracts.
Management of day-to-day priorities
Various unpredictable changes that must be integrated and which requires a great capacity for integration.
Qualifications/Experience required
- Qualification: Administration or Business School
- Professional Experience (number of years) : 7
With 18 years of activity around the world, Grupo Epalmo, based in Porto, Portugal, is acknowledged in its own country and in the international markets for its competence, accuracy, professionalism and perseverance, being one of the major business groups experienced in Human Resources, Temporary Work, Professional Training, Consulting, Construction and Industrial Maintenance.
Grupo Epalmo has always followed a business dynamic focused on both clients and collaborators, and though mainly directed on the Energy, Industrial and Construction areas, it has been increasing its investments regarding the conquering of new and ambitious goals and markets.
Based always on a spirit of professionalism and supported by a technical and theoretical know-how, Grupo Epalmo, and its highly qualified and motivated teams, is the first to provide services with the aspiration to best serve the clients' demands, with dedication and consideration.
Operating in more than 20 countries, including Angola, we provide our teams and specialists, for operators in the international energy sector, from Oil & Gas and industrial maintenance, to nuclear and construction.
Grupo Epalmo, Headquarters;

Rua S. Lourenco 12 1 Sala 1 e 6
Apartado 1120
4446 – 909 Ermesinde – Portugal
Tel: (+351) 229 773 650
Fax: (+351) 229 733 544
For more information's and Resumes Submittals please use the following:
www.grupoepalmo.com