Baker Hughes

Featured Employer
Mumbai, Maharashtra, India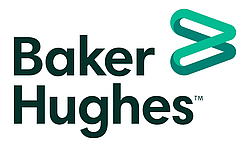 ---
Role Summary:

Baker Hughes has a new opportunity for Senior Build & Release Engineer to join the team in Mumbai, India.

Essential Responsibilities:

In this role, you will:
Support and improve our tools for continuous build, automated testing and release management
Make technology choices at individual level and has ability to analyze impact
Profile build process and identifies bottlenecks
Demonstrate expertise in writing scripts to automate tasks. Implements Continuous Integration/Deployment build principles
Provide expertise in the quality engineering, test planning and testing methodology for a software project
Help businesses develop an overall strategy for deploying code. Contribute to planning and strategy with his/her ideas. Draw off experience in order to influence others
Be expert at applying principles of SDLC and methodologies like Lean/Agile/XP, CI, Software and Product Security, Scalability, Documentation Practices, refactoring and Testing Techniques.
Be able to document procedures for building and deploying

Qualifications/Requirements:
Bachelor's Degree in Computer Science or in "STEM" Majors (Science, Technology, Engineering and Math).
6+ years of Production Operations support experience preferably with a cloud services provider.
Should be able to work in shifts Excellent problem solving and troubleshooting skills
Effective written and spoken communication skills.
Experience working with globally distributed teams and across cultures
Self-driven. Should be able to operate with minimal management supervision

Desired Characteristics:

Technical Expertise:
Able to assess code, build it, and run applications locally on his/her own
Experience with creating and maintaining automated build tools
Hands on DevOps development and support experience of tools such as Azure pipelines, NPM, GIT, Maven etc.
Hands on experience in Deployment tools - Ansible (playbooks and roles), Kubernetes and Containers (Docker)
Must have in-depth knowledge of Clustering, Load Balancing, High Availability, and Disaster Recovery, Auto Scaling
Hands on experience of any scripting language such as Python, Shell etc.
Experience configuring and using Open-Source monitoring and trending systems: Prometheus, Grafana, Kibana, New Relic, Nagios ( Any One)
Experienced in installation and configuration (like Apache, Nginx)
Knowledge of one cloud platform AWS, Azure, GCP.
Understanding on standard networking concept such as DNS, DHCP, subnets, Server Load Balancing, Firewalls
Experience in managing Linux based infrastructure
Provide support for production and Dev environments
Work with Internal Teams and Customer Service teams to resolve escalations
Be available to respond to service availability issues and resolve them round the clock in a timely manner
Develop appropriate operational and support documentation to ensure faster problem resolution
Proactively identify application problem areas and assist in resolving them in collaboration with product engineering, Product Manager, Customers and DevOps team.
Assist information security teams to ensure the production infrastructure remains secure.
Ensure compliance of production infrastructure with information security requirements .
Technically mentor junior employees within the function.
Work and drive the implementation and enhancement of monitoring requirements
Work on setup new Virtual Private Clouds (VPCs)Experience in Jenkin/Hudson CI/CD automation tool.
Experience Ansible/Puppet/Chef Work with the Product team and DevOps.
Facilitates and coaches software engineering team sessions on requirements estimation and alternative approaches to team sizing and estimation. Leads a community of practice around estimation to share best practices among teams
Knowledgeable about developments in UX in various contexts, businesses, and industries. Quantifies effectiveness of design choices by gathering data. Drives accountability and adoption. Publishes guidance and documentation to promote adoption of design. Proposes design solutions based on research and synthesis; creates general design principles that capture the vision and critical concerns for a program.
Demonstrates mastery of the intricacies of interactions and dynamics in Agile teams. Demonstrates advanced understanding of Lean Six Sigma principles (e.g., Black belt certified). Guides new teams to adopt Agile, troubleshoots adoption efforts, and guide continuous improvement.

Business Acumen:
Evaluates technology to drive features and roadmaps. Maps technology trends to internal vision. Differentiates buzzwords from value proposition. Embraces technology trends that drive excellence beyond traditional practices (e.g., Test automation in lieu of traditional QA practices).

Leadership:
Influences through others; builds direct and "behind the scenes" support for ideas. Pre-emptively sees downstream consequences and effectively tailors influencing strategy to support a positive outcome. Uses experts or other third parties to influence.
Able to verbalize what is behind decisions and downstream implications. Continuously reflecting on success and failures to improve performance and decision-making. Understands when change is needed. Participates in technical strategy planning.
Proactively identifies and removes project obstacles or barriers on behalf of the team. Able to navigate accountability in a matrixed organization.

Personal Attributes:
Able to effectively direct and mentor others in critical thinking skills. Proactively engages with cross-functional teams to resolve issues and design solutions using critical thinking and analysis skills and best practices. Finds important patterns in seemingly unrelated information.
Influences and energizes other toward the common vision and goal. Maintains excitement for a process and drives to new directions of meeting the goal even when odds and setbacks render one path impassable.
Innovates and integrates new processes and/or technology to significantly add value to Baker Hughes. Identifies how the cost of change weighs against the benefits and advises accordingly. Proactively learns new solutions and processes to address seemingly unanswerable problems.

Locations:

Mumbai, India

This is your opportunity to learn more, do more, live the career you have imagined and be part of a truly diverse organization.

About Us:
With operations in over 120 countries, we provide better solutions for our customers and richer opportunities for our people. As a leading partner to the energy industry, we're committed to achieving net-zero carbon emissions by 2050 and we're always looking for the right people to help us get there. People who are as passionate as we are about making energy safer, cleaner and more efficient.

Join Us:
Are you seeking an opportunity to make a real difference in a company that values innovation and progress? Join us and become part of a team of people who will challenge and inspire you! Let's come together and take energy forward.

Baker Hughes Company is an Equal Opportunity Employer. Employment decisions are made without regard to race, color, religion, national or ethnic origin, sex, sexual orientation, gender identity or expression, age, disability, protected veteran status or other characteristics protected by law.