Kintec Recruitment

Featured Employer
United Arab Emirates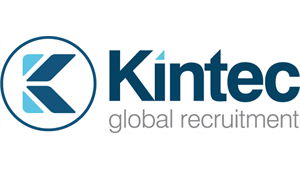 ---
Head of Projects - EPC Retrofits

Are you a Head of EPC Projects working in the Oil and Gas industry?

Are you interested in a role based in UAE?

If the answer to the above questions is YES, Kintec Global want to speak to you NOW!!!

Our client, an integrated engineering services and manufacturing company operating in the Middle East is recruiting for Head of EPC Projects to come and work in Abu Dhabi.

PROPOSAL PREPARATION:
Ensure that safe, optimized, complete and cost effective design and engineering work for all Proposals in accordance with client ITB, basic and detailed engineering is delivered for all projects in compliance with agreed contract scope; (including any design meetings, reports, conferences) in line with Proposals / Project execution schedules.
PROJECT SCOPE MANAGEMENT
Plan, define, verify, and control the scope of the project to ensure that project includes all the work required and only the work required. Identify, document, and charge any extra work (which was not included in the original scope) to client.
PROJECT COST & FINANCIAL MANAGEMENT
Estimate the cost of the project, and ensure that all the resources (including HR, materials, and equipment & plant) necessary for execution are within stipulated budget allocated to the project in order to control the cost of the project.
PROJECT PLANNNING SCHEDULING AND MONITORING
Responsible for planning, coordinating, and managing Engineering and Design of the Project throughout the Project duration. Coordinate engineering matters with the client and subcontractors. Establish design engineering procedures. Ensure all project activities such as: project compliance, execution, change management, cost management, and schedule management are executed timely and in accordance with all Company standards, processes and contractual requirements. Responsible for all project deliverables and baselines including schedule, cost and revenue budgets and cost forecasts from order through execution. Leads cross functional teams through collaboration in support of projects key targets.
OWNERSHIP OF COMPANY QHSE POLICY:
Create a safe working environment, manage risks, reduce exposure to hazardous liability and ensure implementation of QHSE policy. Ensure that QA/QC and HSE Procedures are implemented meticulously with necessary measures/ removal of NCR (Non-Conformance Report).
Ensure compliance to all relevant safety, quality and environmental management procedures and guarantee employee safety, legislative compliance, delivery of high-quality products/service and a responsible environmental attitude.
MINIMUM QUALIFICATIONS:
Bachelor's degree in Engineering (Preferably Mechanical)
Candidate should have PMP (Project Management Professional) certification preferred with working knowledge of project management processes & tools.
MINIMUM EXPERIENCE:
Over 20 years of relevant experience in EPC Retrofit jobs, covering upstream Oil & Gas Flow line, Pipeline and Well heads EPC jobs. Independently to handle Engineering, Procurement & Construction of Oil & Gas Projects. Experience with project scheduling and cost forecasting.
KEY SKILLS:
Project Management
Client Relationship
Financial Analysis & Controls
Excellent Communication Skills
Leadership & Mentorship