Kintec Recruitment

Featured Employer
Qatar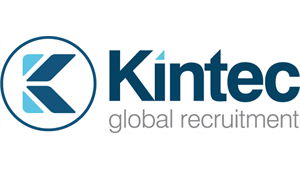 Company: Kintec Recruitment
Skills: Contracts Engineer
Experience: 10 + Years
Education: Bachelors/3-5 yr Degree
Employment Type: Full Time Contractor
Salary: $Neg
Location: Qatar
---
JOB TITLE: Senior Contracts Engineer
LOCATION: Qatar, Malaysia & Indonesia
DURATION: October 2020 - December 2023
STATUS: Residential - Single Status

ACTIVITIES
" Promote & comply with applicable safety instruction and other Company HSE procedures in all activities
" Carry out work in compliance with Company values and policies, relevant laws and regulations, agreed Company priorities and objectives, Company standards and procedures and good industry practices
" Treat all information obtained during course of the work with confidentiality

Contract Tender Phase
Administer the tendering process during FEED RFQ & EPC CFT to ensure the "due process" is respected and timely progress is achieved, including preparation and issuance of communication documentation with Tenderers, organisation of tender clarification meetings, organisation of tender correspondence, update of a register and filing, etc.:
" Prepare the Call for Tender documentation and specific Tender and Tender Evaluation Procedures in line with Project and Company procedures.
" Ensure consistency in various contract documentations and deliverables and ITT documents
-Liaise with the relevant Projects Manager(s) in Charge on technical issues (DUET) to ensure that these are adequately incorporated into the tender process.
-Collaborate with various cross departments to ensure timely CFT preparation and readiness
" Manage, monitor and control (in liaison with C&P entity) all required contractual process for CFT, ensure that all recommendations are made as per the best contractual and commercial terms
-Ensure Project team are kept up to date with tender progress and developments, obtain any necessary attendance at meetings and obtain all necessary approvals.
-Prepare clarification meetings with potential bidders during various stage of CFT
-Actively report CFT progress and advise on potential delays, put forward suggestions for improvements in cost and schedule
-Validate Tenderer compliance with Bank Guarantee, Parent Company Guarantee requirements, Insurances and the like.
-Evaluate contractual proposals and assist in evaluation of technical and commercial proposals where applicable.
-Assist in the preparation of the Tender Recommendation Report and the Recommendation to Award.
-Prepare and participate to the contract committee.
" Prepare final contract documents and obtain signatures for execution of the contract.
" Manage close out the Pre-contract phase (e.g. notification of unsuccessful Tenderers, storage of tender documentation and correspondence, etc).
Contract Execution Phase
Post award, the Contracts Engineer is directly responsible for ensuring the Contracts assigned are executed in accordance with the agreed contractual terms and conditions and that Company interest is protected at all times:
" Develop within area of responsibility: Project Contract procedures and execution plans
" Provide advice to the Company representative on contractual issues, and prepare / validate all contractual correspondence.
" Update of a correspondence register and filing.
" Analyse requests for change orders, and prepare / validate change order documents where appropriate.
" Handle Contractor claims, prepare counter claims - liaise with Project team & HQ as necessary
" Ensure all contractual certificates, guarantees and insurances required under the Contract are in place and in the due time.
" Prepare certificates to be issued to Contractor by Company in accordance with the contract.
" Coordinate the processing of Contractor's monthly applications for payment, and verifying invoice submissions.
" The Contracts Engineer is responsible for maintaining a database which tracks existence and the evolution of contracts, change orders, certificates, approvals and the like during the life of the project for the Contracts assigned.
" The Contracts Engineer is responsible for the maintenance of all contractual data necessary to be recorded in PALM (ERP system) for establishing commitments, their follow up and invoice payment for Contracts assigned.
" To carry out any other duties or tasks that may be assigned by hierarchical superiors

CONTEXT AND ENVIRONMENT
The Projects involve offshore platforms, sealines and debottlenecking which could be executed across several international sites. The Contracts Engineer may have to travel to such places for short and long missions. Projects will require complex interfaces with other entities of Company especially with C&P and Legal for all contractual matters.

QUALIFICATIONS & EXPERIENCE REQUIRED
Graduate degree from a recognized University in the discipline.
Graduate with a good level of contractual understanding, with at least 10 years' experience of contracts management on onshore/offshore oil & gas project.
Fluent in English (speaking and writing) with sound communication skills.
Good knowledge of ARIBA for tender execution.