Qatar Petroleum

Featured Employer
Qatar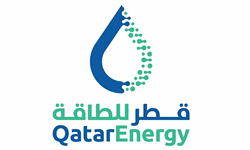 ---
Title
SR. PERSONAL ASSISTANT

Education
Diploma or equivalent and appropriate training in Computer software, clerical activities and office administration.
Experience & Skills
Minimum five (5) Years experience in administration/clerical activities which should include good computer knowledge in developing databases. Working knowledge of MS office applications is required. The following skills are required: creativity, drive and initiative. Team player with good written, communication and interpersonal skills.

Qatar Petroleum is an integrated national oil company (NOC) responsible for the sustainable development of the oil and gas industry in Qatar and beyond.

Qatar Petroleum's activities encompass the entire spectrum of the oil and gas value chain locally, regionally, and internationally, and include the exploration, refining, production, marketing and sales of oil and gas, liquefied natural gas (LNG), natural gas liquids (NGL), gas to liquids (GTL) products, refined products, petrochemicals, fertilizers, steel and aluminum.
Qatar Petroleum is committed to contribute to a better future by meeting today's economic needs, while safeguarding our environment and resources for generations to come. Thriving on innovation and excellence, Qatar Petroleum is bound to the highest levels of sustainable human, socio-economic, and environmental development in Qatar and beyond.

For more information, please visit www.qp.com.qa