International Development Company Manpower Supply
Abu Dhabi, United Arab Emirates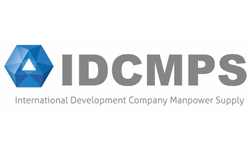 Company: International Development Company Manpower Supply
Skills: Production Engineering
Experience: 15 + Years
Education: Bachelors/3-5 yr Degree
Employment Type: Full Time Salaried Employee
Location: Abu Dhabi, United Arab Emirates
---
3. JOB PURPOSE:
Supports the VP - Operations in planning, managing and coordinating activities to ensure that Operations targets are met, field operations are maintained safely and efficiently in accordance with Company policies. Meet division objectives, KPI's, standards, and assist the field staff in managing day-to-day operations, site activities/ emergencies.
Job Specific Accountabilities
Monitoring of Operations:
? Participates in the planning, coordination and recommendation of long and short-term production programs. Attend departmental meetings, discussing existing field capacities, capabilities, conditions of plant and equipment, time constraints, to decide in conjunction with other departments on an appropriate production/ PM compliance programs.
? Reviews operating history data, analyses chronic failures and problems, participates in Root Cause Analysis and helps to develop recovery strategies for the implementation of upgrades and modifications to improve reliability.
? Assign assists to the coordination work with Projects and Engineering team regarding the short / long term planning of the Division's activities.
? Leads monthly operational planning and co-ordinates with site Ops team leader for all, day to day activities. Plans & coordinate all field shutdown plans & liaison with SAP coordinator to plan all PM activities.
? Participates in preparation of Capital and Operating budgets. Monitors and reconciles capital and operating expenditure against planned budget for Technical Division. Investigates and redresses any variances to ensure effective cost control.
? Reviews all operations appraisals for consistency. Participates in Risk Assessment exercises and prepares recommendations and guidelines to address findings.
? Participates in and follows up the project execution phase, pre-commissioning, commissioning & Plant performance test.
Material Stock Management:
? Liaises with the procurement team and other relevant contacts to ensure safe and orderly delivery of process chemicals to the plant storage area.
Generic Accountabilities
Supervision
? Plan, supervise and coordinate all activities at work site to meet functional objectives.
? Train and develop the assigned staff on relevant skills to enable them to become proficient on the job and deliver the respective section objectives.
Budgets
? Develop and manage the Department annual budget in line with the Division's business objectives and operational plans ensuring that adequate funding provision is made for all Department activities.
? Monitor expenditure against approved Department budget on a regular basis; investigate, highlight and reconcile any significant variances to ensure effective performance and cost control.
Policies, Systems, Processes & Procedures
? Implement approved policies, processes, systems, standards and procedures in order to support execution of the work programs in line with Company and International standards.
? Comply with all applicable legislation and legal regulations.
Performance Management
? Contribute to the achievement of the approved Performance Objectives for the Section in line with the Company Performance framework.
Innovation and Continuous Improvement
? Design and implement new tools and techniques to improve the quality and efficiency of operational processes.
? Identify improvements in internal processes against best practices in pursuit of greater efficiency in line with ISO standards in order to define intelligent solutions for issues confronting the function.
6. QUALIFICATIONS, EXPERIENCE, KNOWLEDGE & SKILLS:
Minimum Qualification
? Bachelor Degree in a Chemical/ Mechanical Engineering or equivalent degree.
Minimum Experience & Knowledge:
? 15+ years' experience in Oil and Gas project/ operations
? Preferably has good job knowledge on Remote operated, Unmanned operations facilities
? Good knowledge of CMMS/MAXIMO/SAP
? Excellent HSE appreciation and awareness
7. TECHNICAL COMPETENCIES:
? Pre-Commissioning, Commissioning, installation, Start-up of E&P facilities (Wells, Well Pads, Oil, Gas & Water Injection facilities)
? Handling of Distributed Control System (DCS), FGS, ESD systems
? Conversant with Smart Field Technology for remote Operations
? Knowledge of the Oil and Gas Industry
? Excellent knowledge of site workflows and plant processes
? Very good knowledge of verbal and written English. Knowledge of Arabic is preferable
? Good IT skills.